The Program 15 staff offers decades of experience at both the collegiate and professional levels. Evaluators and instructors have played, coached, and scouted at the highest levels of baseball and have been directly involved in players moving forward collegiately, professionally, and on to the Major Leagues.
All evaluations are performed with the goal of improving the player's self-awareness and ability to maximize his abilities and achieve his goals. While college scholarships and professional careers cannot be guaranteed, our system has helped many players across the country accomplish these feats. Additionally, the Program 15 staff has developed a strong network across all levels that, if applicable, can be accessed to help local players.
EXECUTIVE & ADMINISTRATIVE STAFF
Jeremy Booth
CEO, President of Baseball Operations
Jeremy Booth is the Founder and CEO of PROGRAM 15 and the President of Baseball Operations for The New Balance Baseball Future Stars Series as well as a Baseball Analyst for CBS TV KHOU 11 in Houston and the Co-Host of the Extra Bases Podcast.  As a scout, Jeremy has consulted in the player development and scouting departments for Major League organizations, including the Minnesota Twins, the Milwaukee Brewers, and the Seattle Mariners, where he signed players who went on to claim major exposure and professional success.
PLAYER DEVELOPMENT STAFF
Jon Moscot - Assistant Pitching Coordinator
Originally from Southern California, Jon was drafted in the 4th round from Pepperdine University.  Jon pitched seven seasons professionally all with the Cincinnati Reds spending parts of two seasons in the Major Leagues in 2015 and 2016. In his 8th year in professional baseball, Jon worked with the analytics department, field staff and players to cohesively tie together data and improved on field performance. Jon goes back to the age of 11 with the Program15 system, as he was the first amateur player to participate in the player development process that is the foundation of the Future Stars Series.
Chad Moeller - National Catching Coordinator
A native of Upland, California, Chad Moeller played at the University of Southern California and was an All Pac-10 Conference selection. Drafted out of college by the Minnesota Twins in the 7th round, Chad would go on to playing 11 years in the Major Leagues playing for the Minnesota Twins, Arizona Diamondbacks, Milwaukee Brewers, Cincinnati Reds, Los Angeles Dodgers, New York Yankees, and Baltimore Orioles. After his playing career, Chad opened up the Chad Moeller Baseball training facility where he provides private instruction in hitting and catching. Chad's knowledge and ability to teach, bring a tremendous talent to PROGRAM 15.
Stephen Randolph - National Pitching Coordinator
Steve possesses18 years of professional Baseball experience. Randolph was selected by the New York Yankees in the 18th round of the 1995 MLB Draft out of the University of Texas. He made his Major League debut on March 31, 2003 for the Diamondbacks against the Los Angeles Dodgers. He became a regular contributor to the Arizona bullpen in both 2003 and 2004, pitching in 50 games in 2003 and 45 in 2004. He would go on to play for the Houston Astros, Philadelphia Phillies, Los Angeles Dodgers, Kansas City Royals and the Yokohama Bay-stars.
Ken Harvey - Hitting Coordinator
Harvey played his rookie season in Kansas City in 2003. The following season the former first baseman was the Kansas City Royals only player selected to the 2004 American League All-Star roster where he shared the dugout with some of the decade's biggest names, including David Ortiz, Manny Ramirez, Alex Rodriquez, Mariano Rivera and Derek Jeter.
Jason Aspito - National Outfield and Baserunning Coordinator
A graduate of Driscoll Catholic High School in Addison, Illinois, Aspito was a four-year starter at shortstop, with two state championships.  He was drafted by the Chicago White Sox in the 45th round of the 1997 draft, but opted to attend the University of Texas where he was named most valuable player of the 1998 NBC World Series.  After a transfer to Loyola Marymount University, he was named to the WCC All-Conference team.  Drafted once again by the White Sox in the 9th round in 2000, he was later traded to the Angels in 2003.  He was named to the Texas League All Star team in 2006 and then played for Anaheim at their Triple A level in Salt Lake City.  A prospect in the Chicago White Sox and Los Angeles Angels organizations, Jason arrived in York during the York Revolution's inaugural season and helped lead the club to its first playoff and second-half division title in 2008.  Aspito hit a combined 42 homers in his 21/2 seasons with the York revolution. He was named to the York Revolution 10 year anniversary team.
Jason is the former head coach at Penn State York baseball. He has been an associate scout for the Milwaukee Brewers.  He is also the owner and head of player development for the Backyard University Gamers. Jason has served as the Hitting Coach for both the National and World teams in the New Balance Future Stars Series. He is the Area Scouts Regional Director for the state of Pennsylvania.
James Lofton Jr. - Field Coordinator
As a switch-hitter, James played shortstop for the Boston Red Sox as well as the Boston, Baltimore and Cincinnati minor league systems and several independent leagues. In 14 minor league seasons, he was a .272 hitter with 55 home runs and 504 RBI in 1173 games and named an All-Star in the Pioneer (1994) and Western (2000) leagues.
Kevin Brochu - National Strength and Conditioning Coordinator
Kevin has a BS in Sports Medicine and MS in Sports Management. He has worked with amateur, Olympic and Professional athletes across all major sports throughout his career. He has been the Head Strength & Conditioning Coach at UMass Boston, Johnson & Wales University, The Roxbury Latin School, The Rivers School, and Belmont Hill. When not coaching, Kevin is actively involved in both MMA & Boxing and also volunteers with "Battle at the Bay," a local Boston charity event that raises funds to help support families who have loved ones battling cancer.
Becci Twombley RD - Director of Performance Nutrition
 Veteran Sports Dietitian with over 15 years of experience coaching athletes in nutrition.
 Los Angeles Angels Team Sports Dietitian
 Los Angeles Lakers Team Sports Dietitian
 Formerly the Director of Sports Nutrition at the University of Southern California and UCLA
 Collegiate and Professional Sports Dietitians Association Founding Board Member.
 Consultant to Cirque du Soleil
 Brand Ambassador for the America Pistachio Growers and Cheribundi.
PROGRAM 15 SCOUTS
PROGRAM 15 Scouting Reports are just one of the reasons Future Stars Series Scouting and Evaluation events have built a reputation as the most comprehensive amateur baseball player identification and development experiences available.
Backed by decades of Pro Baseball Scouting experience, our highly skilled scouting staff provide in-depth and credible evaluations you can trust, because they are the same credible evaluations that are trusted by Major League scouts and college coaches across the country.
Rick Oliver - Director of Scouting
Rick brings 28 years of experience with the Major League Baseball Scouting Bureau; 10 years as an area scout, 18 years as the Assistant Director with oversight of amateur scouting, cross-checking, and Scout School, as well as, 11 years as a collegiate coach at U La Verne, Cal State Fullerton (CWS) and Chapman College. Oliver played four years in the California Angels organization; finishing in Triple A (PCL Champions).
Rusty Gerhardt - Texas, Gulf Coast
Rusty spent 18 years on the field as a pitcher, manager, and coach in the San Diego Padres Organization. While with San Diego, Gerhardt pitched in 23 Major league games. He eventually joined the  MLB Scouting Bureau in North Texas and Louisiana, patrolling the area's high school, college, and junior college baseball talent for 28 years. Gerhardt is also a graduate of Clemson University where he was inducted in their Hall of Fame.  Over the last 25 years, Gerhardt has organized and worked 200+ Open Tryout camps across a 9-state area.
Robbie Moen - Texas, Midwest
Robbie was a standout player at the University of Arizona. After a short pro career, Moen spent 11 years in collegiate baseball as an assistant coach for University of Arizona, Kansas State University and Loyola Marymount University. Robbie was hired by the Tampa Bay Devil Rays as a scout in Southern California and signed 25+ players including: Kean Wong, Steven Tinoco and Jake Thompson.
Sean Travers - Scout- Canada
Sean Travers was appointed Director of Player Development for the Ontario Blue Jays in 2002. During his tenure, the Ontario Blue Jays have been to countless Regional Qualifying tournaments including five AABC World Series appearances both at the 16U (4) and 18U (1) levels. In 2007 the 17U captured the NABF World Series title.
In 2008, Jason McLaughlin began his professional career in the baseball realm starting as an Instructor at the MLB Urban Youth Academy. As an infield instructor, McLaughlin coached many current MLB and MILB players. Beginning in 2013, McLaughlin furthered his baseball career scouting MLB, professional, and amateur players. During this time, he worked with the Blue Jays and the New York Mets. McLaughlin was part of the 2016 New York Mets National League Championship Scouting Staff, and while working for the New York Mets as an area scout, McLaughlin signed Jake Ortega, Catcher from California State University at Bakersfield, in the 2019 MLB Draft. McLaughlin has scouted many SoCal MILB and MLB players throughout his career.
  Andy joins Program15 with  more than 22 years of scouting experience in Major League         Baseball. He started with 3+ years in the front office with the Arizona Diamondbacks as a     Scouting Assistant. Following the Diamondbacks,  Andy  spent 16 plus years as the Four Corners Area Scout with the MLB Scouting Bureau with amateur, professional, and international responsibilities.
He then spent 3 years as the Four Corners Area Scout with the New York Yankees with amateur, and professional responsibilities.
Early in his career,  Andy  spent 3 years as Pitching Coach at South Mountain CC (AZ).
He now resides  in Gilbert, AZ with wife Le Anne, daughter Kali and son Drew.
MAJOR LEAGUE BASEBALL SCOUT
Arizona Diamondbacks, Phoenix, AZ / 2016 - 2019
Los Angeles Dodgers, Los Angeles CA / 2010 - 2015
Colorado Rockies, Denver, CO / 2000 - 2003
MAJOR LEAGUE BASEBALL HITTING COACH
Chicago White Sox, Chicago IL / 1997 - 2000
MLB (Minors) / INTERNATIONAL PRO BASEBALL PLAYER
1982 - 1993
AAA (8 seasons) / AA (3 seasons) / A (3 seasons) / International (3 seasons)
• Drafted by Cincinnati Reds in the 1st round / 1982
• MLB Organizations played: CIN; MTL; CHIC; CHW; OAK; LAA
• International Org. played: Aragua, VEN; Culiacan, MX; Caribes, VEN
35 years of professional baseball experience.
Playing and Scouting experience: Philadelphia Phillies – Minors 1984-1986; San Jose Bees Cal League 1986-1987; Australian Winter League 1985, 1987; Milwaukee Brewers Scout 1988-2001;  Area, Cross-checker, and Pacific Rim Scout; Agent Diamond Talent/The Show 2002-2006; San Francisco Giants Scout 2007-2019; World Champion 2010, 2012, 2014 SF Giants
Players Signed: Adam Duvall 11th round MLB –All Star; Chris Dominguez 3rd round MLB:Jeff Arnold 26th round; Evan Crawford 9th round; Dan Slania 5th round MLB; Jake Dunning 33 round MLB; Sean Hjelle 2nd round; Bo Dodson 3rd round; Larue Baber 2nd round; Scott Karl 6th round MLB; Brian Banks 2nd round MLB; Geoff Jenkins 1st round MLB; Nick Neugenbauer 1st round MLB; Mike Kinkaid 19th round MLB; Kyle Peterson 1st round MLB
Thirty seven years scouting experience.
Scouted amateur players with the Major League Scouting Bureau 1982-1986 (Illinois, Indiana)
Scouted pro/amateur players w/ Minnesota Twins 1986-2016 (Texas and Louisiana, Major/minor leagues)
Scouted pro side only w/ Miami Marlins 2017-2019 (Major/minor leagues)
Signed 10 ML'ers from draft including 1991 ROY/all-star Chuck Knoblauch, all-star Jesse Crain, Pat Mahomes Sr., Todd Walker.
Three first rounders (1989, 1990, 1994) Chuck Knoblauch, Todd Ritchie, and Todd Walker.
Gordon Blakeley - VP of Player Personnel
Gordon is a 35 year MLB executive with the Seattle Mariners, New York Yankees, and Atlanta Braves as area scout, national cross checker, Director of Professional Scouting, Assistant to General Manager, and Senior Vice President of Baseball Operations. Has been involved in the Scouting, Signing, and Development of many current andformer MLB players such as Alex Rodriguez,David Ortiz, Jason Varitek, Alfonso Soriano, El Duque Hernandez, Miguel Andujar, Gary Sanchez, Luis Severino and Ron Acuna. Blakeley personally signed 13 players that appeared in MLB All-Star Games. He is a New York Yankees executive with 5 WS rings from 1996, 1997-1999, and 2009 and 7 American League Championships.
Bill was a 3rd round draft pick out of Villanova University as a RHP in 1991. He went on to play in the Chicago Cubs and Colorado Rockies systems for 7 years. After his playing days, Bill scouted 4 years with the Baltimore Orioles, coached 2 years with the Philadelphia Phillies, scouted 6 additional years with the AtlantaBraves, and also coached 2 years in the Atlantic League. He is a pitching consultant with various travel team organizations, and signed Ryne Harper in the 37th round out of Austin Peay University, called up by Mariners in 2016 and in MLB camp with Twins in 2019.
Rafael Santo Domingo - Scout, Puerto Rico
Rick has 36 years of MLB, Professional, Amateur, and International scouting experience. He's worked with the Baltimore Orioles, Seattle Mariners, Detroit Tigers, Atlanta Braves, as well as the Major League Scouting Bureau.   Rick resides with his wife Sally in Spring Mills, PA.
Les McTavish - Scout- Canada
ADVISORY BOARD
Offering guidance on international play, amateur, & pro player analysis/development, the following members sit on the New Balance Baseball Future Stars Series Advisory Board: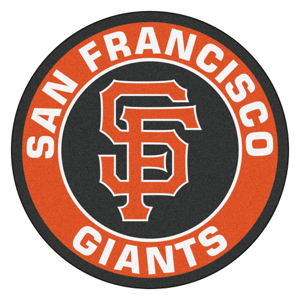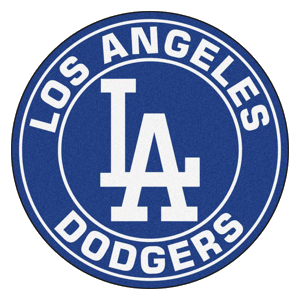 Special Assistant to the GM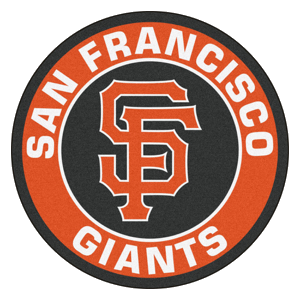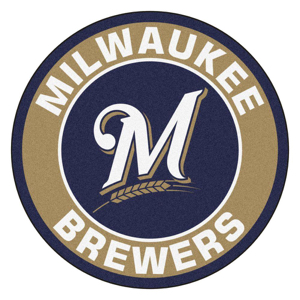 Special Assistant to the GM
Minor League Hitting Coordinator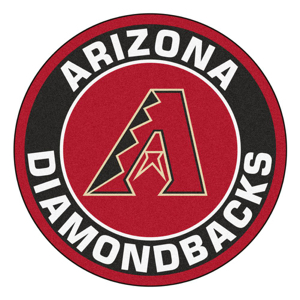 Outfield and Baserunning Coordinator
Special Assistant to the GM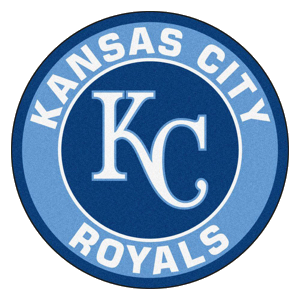 Major League Assistant Hitting Coach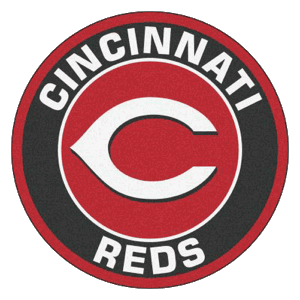 Cincinnati Reds Youth Academy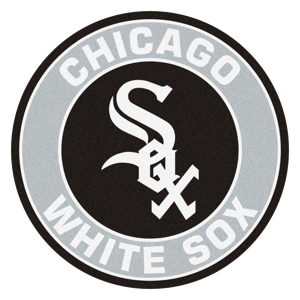 International Scouting Director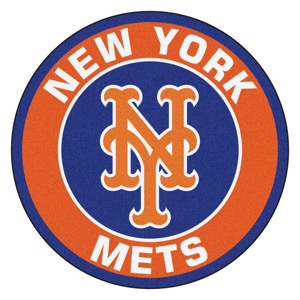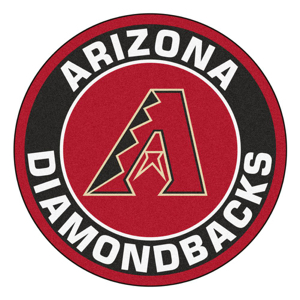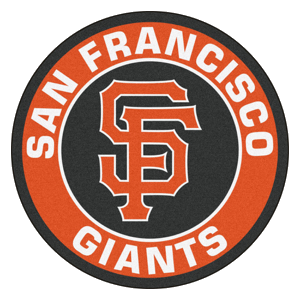 Director of Amateur Scouting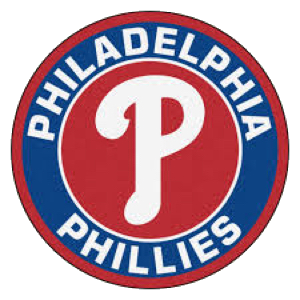 Director - Amateur Scouting Administration