The Program 15 staff offers decades of experience at both the collegiate and professional levels. Evaluators and instructors have played, coached, and scouted at the highest levels of baseball and have been directly involved in players moving forward collegiately, professionally, and on to the Major Leagues.
All evaluations are performed with the goal of improving the player's self-awareness and ability to maximize his abilities and achieve his goals. While college scholarships and professional careers cannot be guaranteed, our system has helped many players across the country accomplish these feats. Additionally, the Program 15 staff has developed a strong network across all levels that, if applicable, can be accessed to help local players.
EXECUTIVE & ADMINISTRATIVE STAFF
Jeremy Booth is the Founder and CEO of PROGRAM 15 and the President of Baseball Operations for The New Balance Baseball Future Stars Series as well as a Baseball Analyst for CBS TV KHOU 11 in Houston and the Co-Host of the Extra Bases Podcast.  As a scout, Jeremy has consulted in the player development and scouting departments for Major League organizations, including the Minnesota Twins, the Milwaukee Brewers, and the Seattle Mariners, where he signed players who went on to claim major exposure and professional success.
Rick Oliver
Director of Scouting
Rick brings 28 years of experience with the Major League Baseball Scouting Bureau; 10 years as an area scout, 18 years as the Assistant Director with oversight of amateur scouting, cross-checking, and Scout School, as well as, 11 years as a collegiate coach at U La Verne, Cal State Fullerton (CWS) and Chapman College. Oliver played four years in the California Angels organization; finishing in Triple A (PCL Champions).
PLAYER DEVELOPMENT STAFF
PROGRAM 15 SCOUTS
PROGRAM 15 Scouting Reports are just one of the reasons Future Stars Series Scouting and Evaluation events have built a reputation as the most comprehensive amateur baseball player identification and development experiences available.
Backed by decades of Pro Baseball Scouting experience, our highly skilled scouting staff provide in-depth and credible evaluations you can trust, because they are the same credible evaluations that are trusted by Major League scouts and college coaches across the country.
Gordon Blakeley - VP of Player Personnel
Gordon is a 35 year MLB executive with the Seattle Mariners, New York Yankees, and Atlanta Braves as area scout, national cross checker, Director of Professional Scouting, Assistant to General Manager, and Senior Vice President of Baseball Operations. Has been involved in the Scouting, Signing, and Development of many current andformer MLB players such as Alex Rodriguez,David Ortiz, Jason Varitek, Alfonso Soriano, El Duque Hernandez, Miguel Andujar, Gary Sanchez, Luis Severino and Ron Acuna. Blakeley personally signed 13 players that appeared in MLB All-Star Games. He is a New York Yankees executive with 5 WS rings from 1996, 1997-1999, and 2009 and 7 American League Championships.
Rick has 36 years of MLB, Professional, Amateur, and International scouting experience. He's worked with the Baltimore Orioles, Seattle Mariners, Detroit Tigers, Atlanta Braves, as well as the Major League Scouting Bureau.   Rick resides with his wife Sally in Spring Mills, PA.
Bill was a 3rd round draft pick out of Villanova University as a RHP in 1991. He went on to play in the Chicago Cubs and Colorado Rockies systems for 7 years. After his playing days, Bill scouted 4 years with the Baltimore Orioles, coached 2 years with the Philadelphia Phillies, scouted 6 additional years with the AtlantaBraves, and also coached 2 years in the Atlantic League. He is a pitching consultant with various travel team organizations, and signed Ryne Harper in the 37th round out of Austin Peay University, called up by Mariners in 2016 and in MLB camp with Twins in 2019.
4 year All ACC pitcher Clemson U
NCAA & Sporting News All American
Member All Time 50th Anniversary All ACC team
12th round draft San Diego Padres 1972
MLB pitcher 1974
Clemson Hall of Fame, National Baseball Congress Hall of Fame
San Diego Padres Mgr/Coach 1979-1983
Texas Rangers Coach/Instructor Spring Training/Instructional League Coordinator 1984-1989
MLB Scouting Bureau 1989-2018 Area Scout/ Cross Checker/ International / Free Agent and Pro Scouting
15 years MLB Scout School Instructor
Robbie Moen - Texas, Midwest
Robbie was a standout player at the University of Arizona. After a short pro career, Moen spent 11 years in collegiate baseball as an assistant coach for University of Arizona, Kansas State University and Loyola Marymount University. Robbie was hired by the Tampa Bay Devil Rays as a scout in Southern California and signed 25+ players including: Kean Wong, Steven Tinoco and Jake Thompson.
Sean Travers - Scout- Canada
Sean Travers was appointed Director of Player Development for the Ontario Blue Jays in 2002. During his tenure, the Ontario Blue Jays have been to countless Regional Qualifying tournaments including five AABC World Series appearances both at the 16U (4) and 18U (1) levels. In 2007 the 17U captured the NABF World Series title.
Rodney Davis - Scout-West Coast
Rodney Davis has over 3 decades of experience coaching at the professional, collegiate, high school, amateur and youth levels.  He has 23 years of scouting and coaching experience in major league baseball.   Rodney also coached a season of softball at UCLA helping the team to a national semi-final appearance at the WCWS.   He played professionally in the LA Dodgers organization and collegiately at Fresno State.
In 2008, Jason McLaughlin began his professional career in the baseball realm starting as an Instructor at the MLB Urban Youth Academy. As an infield instructor, McLaughlin coached many current MLB and MILB players. Beginning in 2013, McLaughlin furthered his baseball career scouting MLB, professional, and amateur players. During this time, he worked with the Blue Jays and the New York Mets. McLaughlin was part of the 2016 New York Mets National League Championship Scouting Staff, and while working for the New York Mets as an area scout, McLaughlin signed Jake Ortega, Catcher from California State University at Bakersfield, in the 2019 MLB Draft. McLaughlin has scouted many SoCal MILB and MLB players throughout his career.
MAJOR LEAGUE BASEBALL SCOUT
Arizona Diamondbacks, Phoenix, AZ / 2016 - 2019
Los Angeles Dodgers, Los Angeles CA / 2010 - 2015
Colorado Rockies, Denver, CO / 2000 - 2003
MAJOR LEAGUE BASEBALL HITTING COACH
Chicago White Sox, Chicago IL / 1997 - 2000
MLB (Minors) / INTERNATIONAL PRO BASEBALL PLAYER
1982 - 1993
AAA (8 seasons) / AA (3 seasons) / A (3 seasons) / International (3 seasons)
• Drafted by Cincinnati Reds in the 1st round / 1982
• MLB Organizations played: CIN; MTL; CHIC; CHW; OAK; LAA
• International Org. played: Aragua, VEN; Culiacan, MX; Caribes, VEN
35 years of professional baseball experience.
Playing and Scouting experience: Philadelphia Phillies – Minors 1984-1986; San Jose Bees Cal League 1986-1987; Australian Winter League 1985, 1987; Milwaukee Brewers Scout 1988-2001;  Area, Cross-checker, and Pacific Rim Scout; Agent Diamond Talent/The Show 2002-2006; San Francisco Giants Scout 2007-2019; World Champion 2010, 2012, 2014 SF Giants
Players Signed: Adam Duvall 11th round MLB –All Star; Chris Dominguez 3rd round MLB:Jeff Arnold 26th round; Evan Crawford 9th round; Dan Slania 5th round MLB; Jake Dunning 33 round MLB; Sean Hjelle 2nd round; Bo Dodson 3rd round; Larue Baber 2nd round; Scott Karl 6th round MLB; Brian Banks 2nd round MLB; Geoff Jenkins 1st round MLB; Nick Neugenbauer 1st round MLB; Mike Kinkaid 19th round MLB; Kyle Peterson 1st round MLB
Thirty seven years scouting experience.
Scouted amateur players with the Major League Scouting Bureau 1982-1986 (Illinois, Indiana)
Scouted pro/amateur players w/ Minnesota Twins 1986-2016 (Texas and Louisiana, Major/minor leagues)
Scouted pro side only w/ Miami Marlins 2017-2019 (Major/minor leagues)
Signed 10 ML'ers from draft including 1991 ROY/all-star Chuck Knoblauch, all-star Jesse Crain, Pat Mahomes Sr., Todd Walker.
Three first rounders (1989, 1990, 1994) Chuck Knoblauch, Todd Ritchie, and Todd Walker.
Rafael Santo Domingo - Scout, Puerto Rico
Les McTavish - Scout- Canada
Matt has over 30 years of experience in MLB as a player, player agent, area supervising scout, pro scout, international scout, advanced scout, Major League scout and sat on the USA Baseball Olympic committee.
He has worked for the Tampa Bay Devil Rays, responsible for over $300 million worth of contracts for Reynolds Sports Management, Miami Marlins, Atlanta Braves and pitched for the St. Louis Cardinal and Detroit Tigers
Voted to the All-Century Football team at Purdue University where Matt was a two-sport athlete from 1981-1984.
Matt and his wife Elaina reside in Lakeland, Florida
Gregory Whitworth - Scout
I started as an associate scout and then a part time scout for the Cincinnati Reds in 1987-1989 while covering Montana, Idaho, Wyoming and Alberta, CA. In 1990 I went to the Houston Astros doing much the same job while being prepped for a fulltime position in Southern California at the end of 1991. I have been a fulltime scout with the Astros, Rangers, Mariners and Rays. Additionally I did draft research for a summer for the Dodgers. In 1995 I started building a unique draft database which I continue to update daily.
My wife is Marian "Gg" Whitworth. I have six kids, five living and five grandkids all of whom I count as my greatest blessings.
Johnny has 25 years of experience as a baseball player and scout.  He started his career as a pitcher for the Cleveland Indians.  After leaving the field he started scouting for The Cleveland Indians and then Major League Baseball Scouting Bureau.  He covered the Dominican Republic in his time with The Indians.  He covered the Midwest and Latin America for the MLBSB.  His love of baseball has brought him back into the game after taking a few years to explore his passion for cooking.  He has found it hard to stay away from the game and is happy to be active in baseball again.
ADVISORY BOARD
Offering guidance on international play, amateur, & pro player analysis/development, the following members sit on the New Balance Baseball Future Stars Series Advisory Board: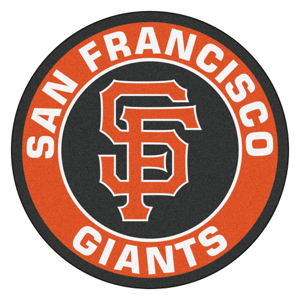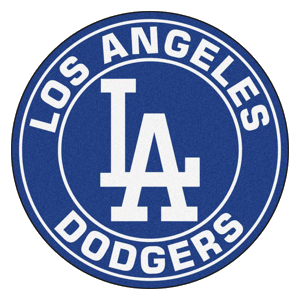 Special Assistant to the GM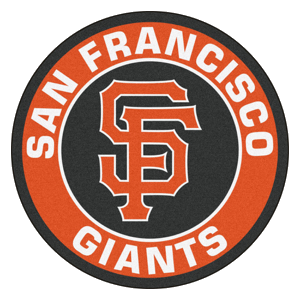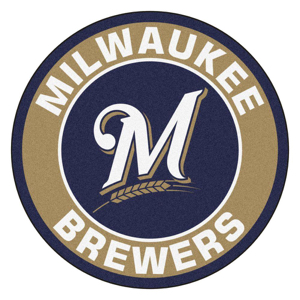 Special Assistant to the GM
Minor League Hitting Coordinator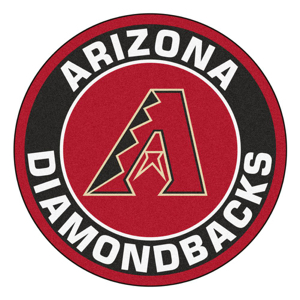 Outfield and Baserunning Coordinator
Special Assistant to the GM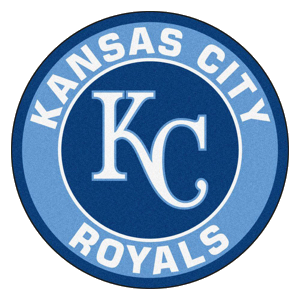 Major League Assistant Hitting Coach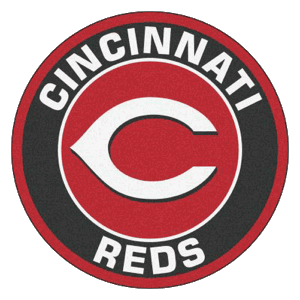 Cincinnati Reds Youth Academy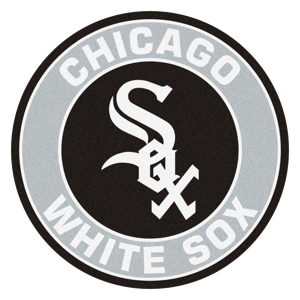 International Scouting Director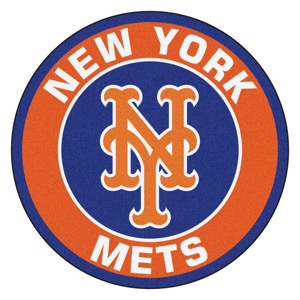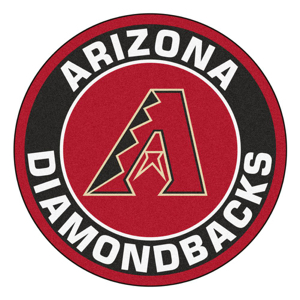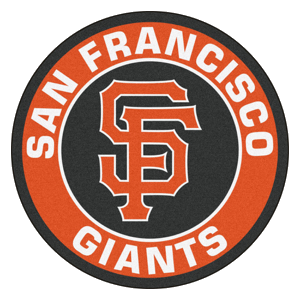 Director of Amateur Scouting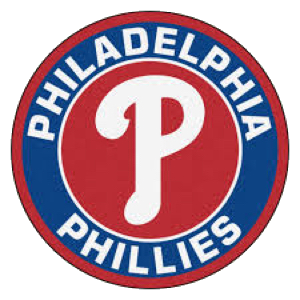 Director - Amateur Scouting Administration