The Program 15 staff offers decades of experience at both the collegiate and professional levels. Evaluators and instructors have played, coached, and scouted at the highest levels of baseball and have been directly involved in players moving forward collegiately, professionally, and on to the Major Leagues.
All evaluations are performed with the goal of improving the player's self-awareness and ability to maximize his abilities and achieve his goals. While college scholarships and professional careers cannot be guaranteed, our system has helped many players across the country accomplish these feats. Additionally, the Program 15 staff has developed a strong network across all levels that, if applicable, can be accessed to help local players.
EXECUTIVE & ADMINISTRATIVE STAFF
Jeremy Booth is the Founder and CEO of PROGRAM 15 and the President of Baseball Operations for The New Balance Baseball Future Stars Series as well as a Baseball Analyst for CBS TV KHOU 11 in Houston and the Co-Host of the Extra Bases Podcast.  As a scout, Jeremy has consulted in the player development and scouting departments for Major League organizations, including the Minnesota Twins, the Milwaukee Brewers, and the Seattle Mariners, where he signed players who went on to claim major exposure and professional success.
PLAYER DEVELOPMENT STAFF
PROGRAM 15 SCOUTS
PROGRAM 15 Scouting Reports are just one of the reasons Future Stars Series Scouting and Evaluation events have built a reputation as the most comprehensive amateur baseball player identification and development experiences available.
Backed by decades of Pro Baseball Scouting experience, our highly skilled scouting staff provide in-depth and credible evaluations you can trust, because they are the same credible evaluations that are trusted by Major League scouts and college coaches across the country.
Gordon Blakeley - VP of Player Personnel
Blakeley has been with PROGRAM 15 since 2019. Reporting directly to President and CEO Jeremy Booth, he is responsible for player selection and advancement within the Future Stars Series Scouting & Development framework. Blakeley is a 35 year MLB veteran in the executive and scouting departments with the Seattle Mariners, New York Yankees, and Atlanta Braves. Blakeley has been involved in the scouting, signing, and development of many current and former MLB players such as Alex Rodriguez, David Ortiz, Jason Varitek, Alfonso Soriano, El Duque Hernandez, Miguel Andujar, Gary Sanchez, Luis Severino, and Ron Acuna. Personally signing 13 players that appeared in MLB All-Star Games, Blakeley has earned five World Series rings and seven American League Championships.
Rick Arnold - Director of Scouting
Rick has 36 years of MLB, Professional, Amateur, and International scouting experience. He's worked with the Baltimore Orioles, Seattle Mariners, Detroit Tigers, Atlanta Braves, as well as the Major League Scouting Bureau.   Rick resides with his wife Sally in Spring Mills, PA.
Rick Oliver - Special Assistant to Scouting
Rick brings 28 years of experience with the Major League Baseball Scouting Bureau; 10 years as an area scout, 18 years as the Assistant Director with oversight of amateur scouting, cross-checking, and Scout School, as well as, 11 years as a collegiate coach at U La Verne, Cal State Fullerton (CWS) and Chapman College. Oliver played four years in the California Angels organization; finishing in Triple A (PCL Champions).
Robbie Moen - Scout, Four Corners
Robbie was a standout player at the University of Arizona. After a short pro career, Moen spent 11 years in collegiate baseball as an assistant coach for University of Arizona, Kansas State University and Loyola Marymount University. Robbie was hired by the Tampa Bay Devil Rays as a scout in Southern California and signed 25+ players including: Kean Wong, Steven Tinoco and Jake Thompson.
Kevin Brings 35 years of professional baseball experience.
Playing and Scouting experience: Philadelphia Phillies – Minors 1984-1986; San Jose Bees Cal League 1986-1987; Australian Winter League 1985, 1987; Milwaukee Brewers Scout 1988-2001;  Area, Cross-checker, and Pacific Rim Scout; Agent Diamond Talent/The Show 2002-2006; San Francisco Giants Scout 2007-2019; World Champion 2010, 2012, 2014 SF Giants.   Players Signed: Adam Duvall 11th round MLB –All Star; Chris Dominguez 3rd round MLB:Jeff Arnold 26th round; Evan Crawford 9th round; Dan Slania 5th round MLB; Jake Dunning 33 round MLB; Sean Hjelle 2nd round; Bo Dodson 3rd round; Larue Baber 2nd round; Scott Karl 6th round MLB; Brian Banks 2nd round MLB; Geoff Jenkins 1st round MLB; Nick Neugenbauer 1st round MLB; Mike Kinkaid 19th round MLB; Kyle Peterson 1st round MLB
Rafael Santo Domingo - Scout, Puerto Rico
Rafael Santo Domingo was born and raised in Orocovis, Puerto Rico. He played in the amateur leagues until he was signed as a free agent by the Cincinnati Reds in 1974. He made his major league debut with the Reds in 1979.  After his career with the Reds, he returned to Puerto Rico where he opened a sporting goods store. He always stayed active in the baseball community, and later became a scout for the Cincinnati Reds and the Detroit Tigers. He moved on to work with the Seattle Mariners where he served as minor league coach and scout. He also joined the Puerto Rico Baseball Academy & High School as hitting and infield instructor. 
Through his journey, he has discovered and trained many prominent and successful athletes. He joined the New Balance Future Star Series as staff member and scout. He currently coaches and mentors the new young generation of Puerto Rican baseball players.
Gregory Whitworth - Scout
Greg started as an associate scout and then a part time scout for the Cincinnati Reds in 1987-1989 while covering Montana, Idaho, Wyoming and Alberta, CA. In 1990, Greg went to the Houston Astros doing much the same job while being prepped for a fulltime position in Southern California at the end of 1991. He has  been a fulltime scout with the Astros, Rangers, Mariners and Rays.   Additionally, He did draft research for a summer for the Los Angeles Dodgers.  In 1995, He started building a unique draft database which he continues to update today.
His wife is Marian "Gg" Whitworth. He has six children, five living and five grandkids all of whom he counts as his greatest blessings.
Johnny has 25 years of experience as a baseball player and scout.  He started his career as a pitcher for the Cleveland Indians.  After leaving the field he started scouting for The Cleveland Indians and then Major League Baseball Scouting Bureau.  He covered the Dominican Republic in his time with The Indians.  He covered the Midwest and Latin America for the MLBSB.  His love of baseball has brought him back into the game after taking a few years to explore his passion for cooking.  He has found it hard to stay away from the game and is happy to be active in baseball again.
Brad has over 19 years of scouting experience at the amateur, professional and international levels. He has worked for the Cleveland Indians, Los Angeles Dodgers, Major League Scouting Bureau and the Detroit Tigers. With the Major League Scouting Bureau he was also a scout school instructor. He joined the Future Stars Series in 2021.
Les McTavish - Scout, Canada
ADVISORY BOARD
Offering guidance on international play, amateur, & pro player analysis/development, the following members sit on the New Balance Baseball Future Stars Series Advisory Board: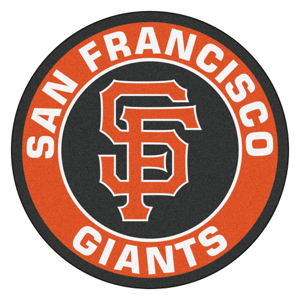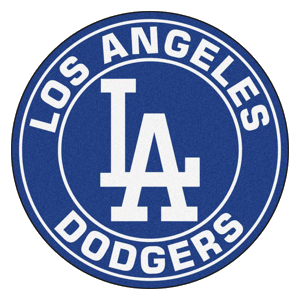 Special Assistant to the GM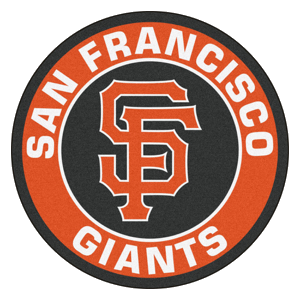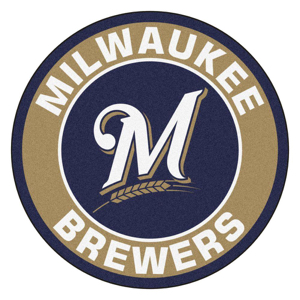 VP of Scouting; Assistant GM
Minor League Hitting Coordinator
Minor League IF Coordinator
Special Assistant to the GM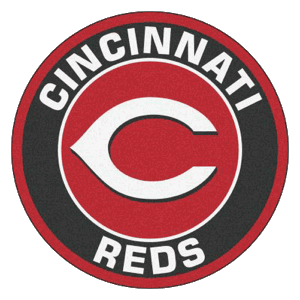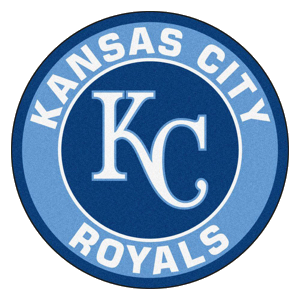 Major League Assistant Hitting Coach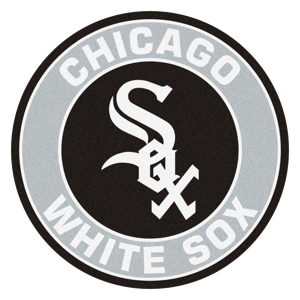 International Scouting Director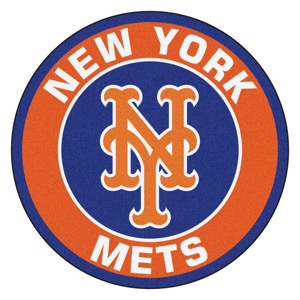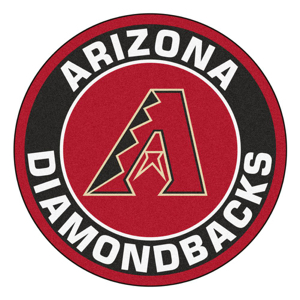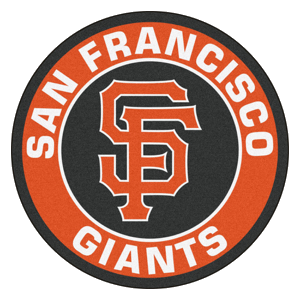 Director of Amateur Scouting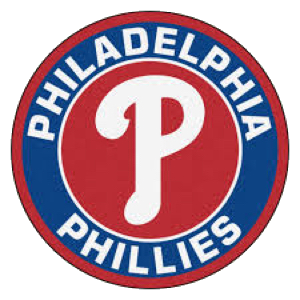 Director - Amateur Scouting Administration