The Program 15 staff offers decades of experience at both the collegiate and professional levels. Evaluators and instructors have played, coached, and scouted at the highest levels of baseball and have been directly involved in players moving forward collegiately, professionally, and on to the Major Leagues.
All evaluations are performed with the goal of improving the player's self-awareness and ability to maximize his abilities and achieve his goals. While college scholarships and professional careers cannot be guaranteed, our system has helped many players across the country accomplish these feats. Additionally, the Program 15 staff has developed a strong network across all levels that, if applicable, can be accessed to help local players.
EXECUTIVE & ADMINISTRATIVE STAFF
Jeremy Booth is the Founder and CEO of PROGRAM 15 and the President of Baseball Operations for The New Balance Baseball Future Stars Series as well as a Baseball Analyst for CBS TV KHOU 11 in Houston and the Co-Host of the Extra Bases Podcast.  As a scout, Jeremy has consulted in the player development and scouting departments for Major League organizations, including the Minnesota Twins, the Milwaukee Brewers, and the Seattle Mariners, where he signed players who went on to claim major exposure and professional success.
Gordon Blakeley
VP of Player Personnel
Blakeley has been with PROGRAM 15 since 2019. Reporting directly to President and CEO Jeremy Booth, he is responsible for player selection and advancement within the Future Stars Series Scouting & Development framework. Blakeley is a 35 year MLB veteran in the executive and scouting departments with the Seattle Mariners, New York Yankees, and Atlanta Braves. Blakeley has been involved in the scouting, signing, and development of many current and former MLB players such as Alex Rodriguez, David Ortiz, Jason Varitek, Alfonso Soriano, El Duque Hernandez, Miguel Andujar, Gary Sanchez, Luis Severino, and Ron Acuna. Personally signing 13 players that appeared in MLB All-Star Games, Blakeley has earned five World Series rings and seven American League Championships.
Rick Oliver
VP of Scouting and Player Development
Rick brings 28 years of experience with the Major League Baseball Scouting Bureau; 10 years as an area scout, 18 years as the Assistant Director with oversight of amateur scouting, cross-checking, and Scout School, as well as, 11 years as a collegiate coach at U La Verne, Cal State Fullerton (CWS) and Chapman College. Oliver played four years in the California Angels organization; finishing in Triple A (PCL Champions).
PLAYER DEVELOPMENT STAFF
James Lofton Jr. - Director of Player Development
Lofton has been with PROGRAM 15 since 2019, appearing as a team manager in every FSS Signature Event. He leads the execution of player development for each event, driving the progressive flow and feedback for each player to reach their ceiling. The former Boston Red Sox shortstop spent 15 years in the pros, including the Boston, Baltimore, and Cincinnati minor league systems, as well as in several independent leagues.
Ken Harvey - Hitting Coordinator
Harvey played his rookie season in Kansas City in 2003. The following season the former first baseman was the Kansas City Royals only player selected to the 2004 American League All-Star roster where he shared the dugout with some of the decade's biggest names, including David Ortiz, Manny Ramirez, Alex Rodriquez, Mariano Rivera and Derek Jeter.
Stephen Randolph - National Pitching Coordinator
Steve possesses18 years of professional Baseball experience. Randolph was selected by the New York Yankees in the 18th round of the 1995 MLB Draft out of the University of Texas. He made his Major League debut on March 31, 2003 for the Diamondbacks against the Los Angeles Dodgers. He became a regular contributor to the Arizona bullpen in both 2003 and 2004, pitching in 50 games in 2003 and 45 in 2004. He would go on to play for the Houston Astros, Philadelphia Phillies, Los Angeles Dodgers, Kansas City Royals and the Yokohama Bay-stars.
Anthony Granato - National Infield Coordinator
Granato has been with PROGRAM 15 since 2017. Along with his duties as P15's National Infield Coordinator, Granato works alongside James Lofton Jr. in event flow and combine execution. Granato's professional baseball career includes 10 years with the Chicago Cubs and Colorado Rockies organizations as well as Independent and International professional baseball leagues.
Chad Moeller - National Catching Coordinator
A native of Upland, California, Chad Moeller played at the University of Southern California and was an All Pac-10 Conference selection. Drafted out of college by the Minnesota Twins in the 7th round, Chad would go on to playing 11 years in the Major Leagues playing for the Minnesota Twins, Arizona Diamondbacks, Milwaukee Brewers, Cincinnati Reds, Los Angeles Dodgers, New York Yankees, and Baltimore Orioles. After his playing career, Chad opened up the Chad Moeller Baseball training facility where he provides private instruction in hitting and catching. Chad's knowledge and ability to teach, bring a tremendous talent to PROGRAM 15.
Jose Silva - International Pitching Coordinator
Silva has been with PROGRAM 15 since 2017. Appearing at all FSS Signature Events, he leads PROGRAM 15 pitching development internationally, contributing as a primary instructor domestically as well. Silva's professional baseball career includes six seasons with the Toronto Blue Jays, Pittsburgh Pirates, and the Cincinnati Reds. Silva has represented Mexico as a coach in the 2017 World Baseball Classic and 2020 Summer Olympics.
Jason Philips - Special Assistant to Player Development, Pitching
Phillips has been with PROGRAM 15 since 2017. Heavily involved in P15 Instructs and player feedback, Phillips attends events domestically and internationally, working with Pitching Coordinators Jose Silva and Stephen Randolph in all major events. Phillips is a former Major League pitcher with the Pittsburgh Pirates and Cleveland Indians.
Jason Aspito - National Outfield and Baserunning Coordinator
A graduate of Driscoll Catholic High School in Addison, Illinois, Aspito was a four-year starter at shortstop, with two state championships.  He was drafted by the Chicago White Sox in the 45th round of the 1997 draft, but opted to attend the University of Texas where he was named most valuable player of the 1998 NBC World Series.  After a transfer to Loyola Marymount University, he was named to the WCC All-Conference team.  Drafted once again by the White Sox in the 9th round in 2000, he was later traded to the Angels in 2003.  He was named to the Texas League All Star team in 2006 and then played for Anaheim at their Triple A level in Salt Lake City.  A prospect in the Chicago White Sox and Los Angeles Angels organizations, Jason arrived in York during the York Revolution's inaugural season and helped lead the club to its first playoff and second-half division title in 2008.  Aspito hit a combined 42 homers in his 21/2 seasons with the York revolution. He was named to the York Revolution 10 year anniversary team.
Jason is the former head coach at Penn State York baseball. He has been an associate scout for the Milwaukee Brewers.  He is also the owner and head of player development for the Backyard University Gamers. Jason has served as the Hitting Coach for both the National and World teams in the New Balance Future Stars Series. He is the Area Scouts Regional Director for the state of Pennsylvania.
Danny Sheaffer - Catching Coordinator
Sheaffer leads catching development through FSS Scouting and Development events and P15 instructs and is a Team Manager at all FSS Signature Events. Sheaffer is a Major League veteran, including seven seasons as a player with the Boston Red Sox, Cleveland Indians, Colorado Rockies, and St. Louis Cardinals, and 10 years as a manager and coach in the Minor Leagues with the Tampa Bay Rays and Houston Astros organizations.
Jon Moscot - Assistant Pitching Coordinator
Originally from Southern California, Jon was drafted in the 4th round from Pepperdine University.  Jon pitched seven seasons professionally all with the Cincinnati Reds spending parts of two seasons in the Major Leagues in 2015 and 2016. In his 8th year in professional baseball, Jon worked with the analytics department, field staff and players to cohesively tie together data and improved on field performance. Jon goes back to the age of 11 with the Program15 system, as he was the first amateur player to participate in the player development process that is the foundation of the Future Stars Series.
Kevin Brochu - National Strength and Conditioning Coordinator
Kevin has a BS in Sports Medicine and MS in Sports Management. He has worked with amateur, Olympic and Professional athletes across all major sports throughout his career. He has been the Head Strength & Conditioning Coach at UMass Boston, Johnson & Wales University, The Roxbury Latin School, The Rivers School, and Belmont Hill. When not coaching, Kevin is actively involved in both MMA & Boxing and also volunteers with "Battle at the Bay," a local Boston charity event that raises funds to help support families who have loved ones battling cancer.
Becci Twombley RD - Director of Performance Nutrition
 Veteran Sports Dietitian with over 15 years of experience coaching athletes in nutrition.
 Los Angeles Angels Team Sports Dietitian
 Los Angeles Lakers Team Sports Dietitian
 Formerly the Director of Sports Nutrition at the University of Southern California and UCLA
 Collegiate and Professional Sports Dietitians Association Founding Board Member.
 Consultant to Cirque du Soleil
 Brand Ambassador for the America Pistachio Growers and Cheribundi.
PROGRAM 15 SCOUTS
PROGRAM 15 Scouting Reports are just one of the reasons Future Stars Series Scouting and Evaluation events have built a reputation as the most comprehensive amateur baseball player identification and development experiences available.
Backed by decades of Pro Baseball Scouting experience, our highly skilled scouting staff provide in-depth and credible evaluations you can trust, because they are the same credible evaluations that are trusted by Major League scouts and college coaches across the country.
Rick has 36 years of MLB, Professional, Amateur, and International scouting experience. He's worked with the Baltimore Orioles, Seattle Mariners, Detroit Tigers, Atlanta Braves, as well as the Major League Scouting Bureau.   Rick resides with his wife Sally in Spring Mills, PA.
Robbie Moen - Texas, Midwest
Robbie was a standout player at the University of Arizona. After a short pro career, Moen spent 11 years in collegiate baseball as an assistant coach for University of Arizona, Kansas State University and Loyola Marymount University. Robbie was hired by the Tampa Bay Devil Rays as a scout in Southern California and signed 25+ players including: Kean Wong, Steven Tinoco and Jake Thompson.
Rodney Davis - Scout-West Coast
Rodney Davis has over 3 decades of experience coaching at the professional, collegiate, high school, amateur and youth levels.  He has 23 years of scouting and coaching experience in major league baseball.   Rodney also coached a season of softball at UCLA helping the team to a national semi-final appearance at the WCWS.   He played professionally in the LA Dodgers organization and collegiately at Fresno State.
In 2008, Jason McLaughlin began his professional career in the baseball realm starting as an Instructor at the MLB Urban Youth Academy. As an infield instructor, McLaughlin coached many current MLB and MILB players. Beginning in 2013, McLaughlin furthered his baseball career scouting MLB, professional, and amateur players. During this time, he worked with the Blue Jays and the New York Mets. McLaughlin was part of the 2016 New York Mets National League Championship Scouting Staff, and while working for the New York Mets as an area scout, McLaughlin signed Jake Ortega, Catcher from California State University at Bakersfield, in the 2019 MLB Draft. McLaughlin has scouted many SoCal MILB and MLB players throughout his career.
35 years of professional baseball experience.
Playing and Scouting experience: Philadelphia Phillies – Minors 1984-1986; San Jose Bees Cal League 1986-1987; Australian Winter League 1985, 1987; Milwaukee Brewers Scout 1988-2001;  Area, Cross-checker, and Pacific Rim Scout; Agent Diamond Talent/The Show 2002-2006; San Francisco Giants Scout 2007-2019; World Champion 2010, 2012, 2014 SF Giants
Players Signed: Adam Duvall 11th round MLB –All Star; Chris Dominguez 3rd round MLB:Jeff Arnold 26th round; Evan Crawford 9th round; Dan Slania 5th round MLB; Jake Dunning 33 round MLB; Sean Hjelle 2nd round; Bo Dodson 3rd round; Larue Baber 2nd round; Scott Karl 6th round MLB; Brian Banks 2nd round MLB; Geoff Jenkins 1st round MLB; Nick Neugenbauer 1st round MLB; Mike Kinkaid 19th round MLB; Kyle Peterson 1st round MLB
Rafael Santo Domingo - Scout, Puerto Rico
Rafael Santo Domingo was born and raised in Orocovis, Puerto Rico. He played in the amateur leagues until he was signed as a free agent by the Cincinnati Reds in 1974. He made his major league debut with the Reds in 1979.
  After his career with the Reds he returned to Puerto Rico where he opened a sporting goods store. He always stayed active in the baseball community, and later became a scout for the Cincinnati Reds and the Detroit Tigers. He moved on to work with the Seattle Mariners where he served as minor league coach and scout. He also joined the Puerto Rico Baseball Academy & High School as hitting and infield instructor.  Through his journey he has discovered and trained many prominent and successful athletes. He joined the New Balance Future Star Series Program 15 as staff member and scout. He currently coaches and mentors the new young generation of Puerto Rican baseball players.
Les McTavish - Scout- Canada
Matt has over 30 years of experience in MLB as a player, player agent, area supervising scout, pro scout, international scout, advanced scout, Major League scout and sat on the USA Baseball Olympic committee.
He has worked for the Tampa Bay Devil Rays, responsible for over $300 million worth of contracts for Reynolds Sports Management, Miami Marlins, Atlanta Braves and pitched for the St. Louis Cardinal and Detroit Tigers
Voted to the All-Century Football team at Purdue University where Matt was a two-sport athlete from 1981-1984.
Matt and his wife Elaina reside in Lakeland, Florida
Gregory Whitworth - Scout
I started as an associate scout and then a part time scout for the Cincinnati Reds in 1987-1989 while covering Montana, Idaho, Wyoming and Alberta, CA. In 1990 I went to the Houston Astros doing much the same job while being prepped for a fulltime position in Southern California at the end of 1991. I have been a fulltime scout with the Astros, Rangers, Mariners and Rays. Additionally I did draft research for a summer for the Dodgers. In 1995 I started building a unique draft database which I continue to update daily.
My wife is Marian "Gg" Whitworth. I have six kids, five living and five grandkids all of whom I count as my greatest blessings.
Johnny has 25 years of experience as a baseball player and scout.  He started his career as a pitcher for the Cleveland Indians.  After leaving the field he started scouting for The Cleveland Indians and then Major League Baseball Scouting Bureau.  He covered the Dominican Republic in his time with The Indians.  He covered the Midwest and Latin America for the MLBSB.  His love of baseball has brought him back into the game after taking a few years to explore his passion for cooking.  He has found it hard to stay away from the game and is happy to be active in baseball again.
Brad has over 19 years of scouting experience at the amateur, professional and international levels. He has worked for the Cleveland Indians, Los Angeles Dodgers, Major League Scouting Bureau and the Detroit Tigers. With the Major League Scouting Bureau he was also a scout school instructor. He joined the Future Stars Series in 2021.
ADVISORY BOARD
Offering guidance on international play, amateur, & pro player analysis/development, the following members sit on the New Balance Baseball Future Stars Series Advisory Board: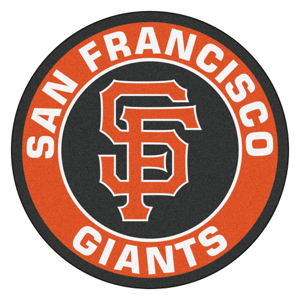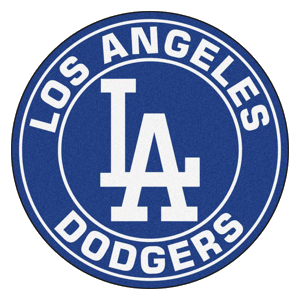 Special Assistant to the GM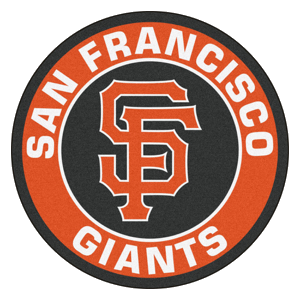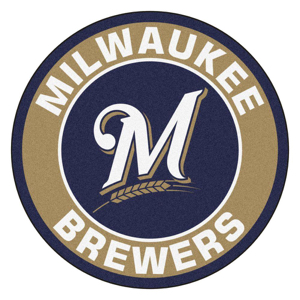 VP of Scouting; Assistant GM
Minor League Hitting Coordinator
Outfield and Baserunning Coordinator
Special Assistant to the GM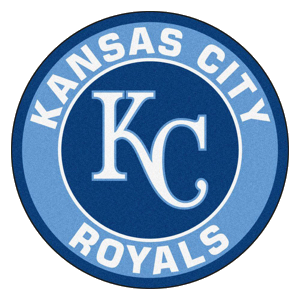 Major League Assistant Hitting Coach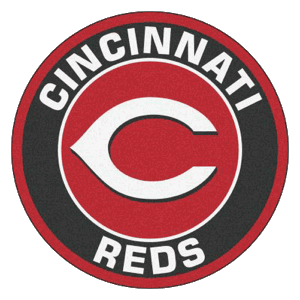 Cincinnati Reds Youth Academy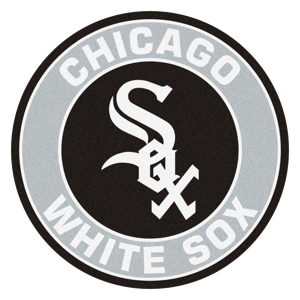 International Scouting Director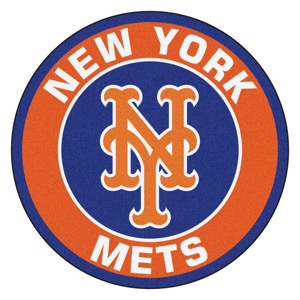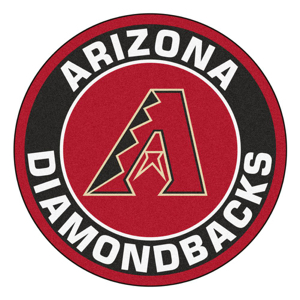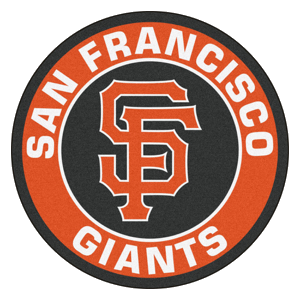 Director of Amateur Scouting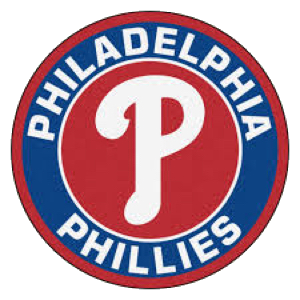 Director - Amateur Scouting Administration