EDITOR'S NOTE: The following rankings and evaluations by FSS Digital are based on subjective analysis and industry sources, and do not influence, are not influenced by, or are affiliated with the opinions and reports of Future Stars Series scouting and development staff.
We are a mere three months from the 2023 MLB Draft, a class pined by pundits as both top-heavy and deep in nature. At this stage, it seems to possess a four-headed monster at the top. Dylan Crews, Wyatt Langford, Paul Skenes and Chase Dollander catch massive headlines for their *now* stuff and future projection. Behind them sits myriad of talented players with varying tools, styles and flavors for just about any fan or scout's fancy.
Dylan Crews, Outfielder, Louisiana State
Crews has been a headliner going back to his high school days. He's long been considered a first round talent, but the COVID-shortened 2020 season limited scouts' looks at the Lake Mary grad. Crews possesses plus raw power and he gets into just about all of it thanks to a premium bat path and an approach well beyond his years. Crews really doesn't have many holes in his offensive game and could move quickly through a minor league system. Defensively, scouts believe Crews could stick in centerfield as an average defender, but most believe he'll slide to a corner where his above average speed and plus throwing arm will play more comfortably. Crews is the total package and the argument can be made he's the best projection college bat since Bryce Harper.
2. Paul Skenes, RHP, Louisiana State
It's been an unreal year for Paul Skenes. After transferring into Baton Rouge after two years at the Air Force Academy, Skenes saw his stuff explode under the direction of pitching coach Wes Johnson. The fastball catches the headlines sitting 97-99 deep into outings and grabbing triple digits with regularity early in his starts. The pitch explodes at the top of the zone and he commands it very well. Skenes throws a slider close to 90 mph, and it's been a whiffs machine all season. There's also a low-90s changeup in there, though he's hardly had to use it. Ironically, scouts liked the changeup more than the slider entering the season. Skenes comfortably has two 70-grade or better offerings and looks like one of the best starting pitching prospects to come out of school in the last decade.
3. Wyatt Langford, Outfielder, Florida
After hardly playing at all in 2021, Langford burst onto the scene in 2022 as a regular for the Gators. He proved himself one of the most impactful players in college baseball blasting 25 homers as part of his complete-player profile. Langford's bat carries his prospect status. It's plus raw power and an above average hit tool, maybe a tick better. He's a plus runner who has the chops to handle centerfield or left field at the next level. Langford's throwing arm may be his only tool that is below above average grade. The standout Gator has a chance to join the 25-25 club at the next level while providing high on-base clips.
4. Chase Dollander, RHP, Tennessee
While Dollander entered the season as the prohibitive favorite to be the first arm off the board in July, his stuff regressed a tick and his production dipped as well. We're still talking about a reasonably elite pitching prospect with a fastball touching 98, resting 94-95 later in outings. His slider is his best weapon; a mid-80s sweeper with two-plane tilt. A whiff machine. Dollander has a full assortment of pitches including a low-80s curveball and a mid-80s change. Both pitches grade average or better depending on the night. If Dollander can recapture some of the hop on his fastball he seems to have lost, and get hitters to chase the slider with more frequency, he still without question has ace upside.
5. Walker Jenkins, Outfielder, South Brunswick
Jenkins is the most physical prep bat in the 2023 class with a legitimate shot at a 60 hit tool and 60-grade game power. Between he and Max Clark, it's essentially a toss-up in this spot depending on your flavor. Jenkins has had an extremely loud spring, albeit a short sample at time of publish. His physicality really stands out, and his athleticism in the corners, as well as his plus throwing arm look like real assets moving forward. On top of his traits on the diamond, Jenkins is a unanimous 80-grade human being with an extremely humble disposition and a unique approach to his own professional development. Jenkins is an accomplished swimmer in his off-seasons.
6. Max Clark, Outfielder, Franklin Community
Clark has a very real shot at becoming a 5-tool player at the next level. The hit tool really stands out with a long resume of hitting good arms. Clark is a plus runner who takes strong routes in centerfield, his above average throwing arm holding runners in place. Clark went through a small swing change this spring to add a bit more loft to what was a hit-over-power profile entering the year. That said, the bat speed is unquestionable. The raw power is in there, it all depends on whether he'll unlock it in games. Clark figures to stick in centerfield where a Grady Sizemore type of career could be in the cards if everything clicks.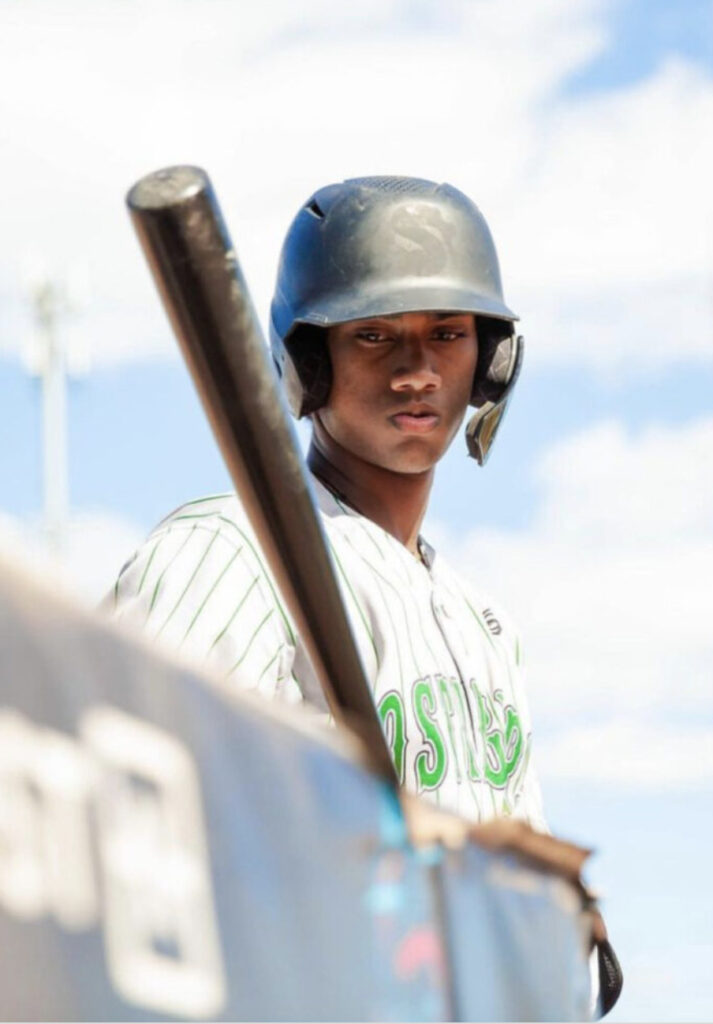 7. Arjun Nimmala, Shortstop, Strawberry Crest
Arjun Nimmala checks virtually every single box a team could ever derive from pre-draft models. He's extremely young, just 17 years old and won't turn 18 until December. He'll play his entire full season of professional baseball, 2024, as an 18-year-old. He plays up the middle on the dirt and projects to stay there with a plus throwing arm and above average athleticism. Nimmala's best tool is without question what some believe is 70-grade raw power, and he's already getting to it. Scouts would like to see Nimmala handle breaking balls a bit better, but given his age and lack of advanced instructional training, most believe he just hasn't had the chance to break through in that category yet. Nimmala has a chance to hit 35 homers per year at the shortstop position if the hit tool can be even solid average.
8. Tommy Troy, 2B, Stanford
Tommy Troy is one of the strongest players in the 2023 class with a beautiful right-handed swing with legitimate plus power to all parts of the yard. An above average hit tool, maybe plus, Troy has a shot at hitting .280 at the next level with impact and thunder in the bat. He's an above average runner who gets to balls on the dirt and makes plays, though his average arm and shorter, choppier steps should send him to second base as a pro where he projects to be an average defender. The profile here is a bat-first infielder with power as the calling card. The whole thing could look something akin to Bret Boone when all is said and done.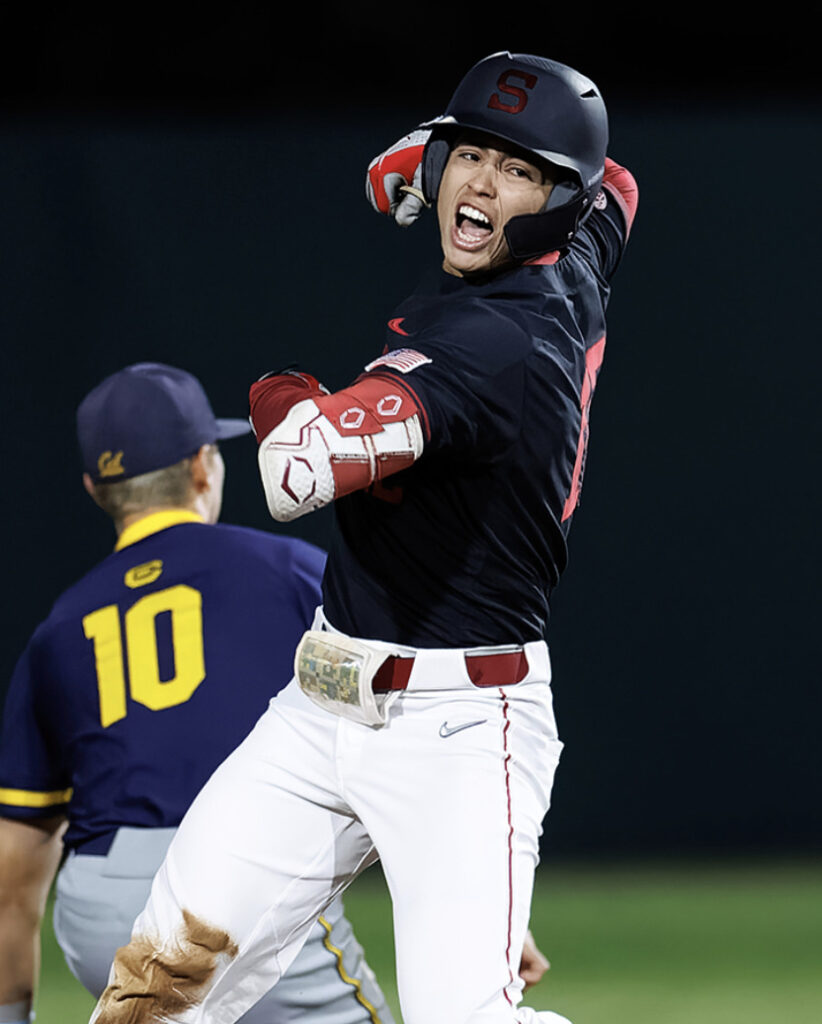 9. Kyle Teel, Catcher, Virginia
Teel has been revered a premium athlete behind the dish for as long as he's been a prospect. An above average runner with above average bat speed, Teel can cover the entire zone and presents a bat path built for damage. The hit tool presents itself plus, and the trajectory of his pedigree excites scouts in terms of what it could become. Behind the plate, it's a solid average arm, but Teel sacrifices the body to snuff out junk in the dirt and does a good job holding the runners in place. Ultimately, this looks like a potential plus hit tool with above average game power that he'll have no trouble tapping into in games. Couple that with athleticism rarely seen behind the plate and Teel is a unique prospect shot at becoming a unique player at the next level.
10. Jacob Gonzalez, Shortstop, Ole Miss
Gonzalez's bat-to-ball skills are near top of the class, and the bat speed he produces is envy-worthy. Gonzalez projects an above average hitter and solid average power bat at the next level. He will expand the zone a bit, but he can cover just about anything. Gonzalez is a fringy shortstop with a bigger body and many expect he'll shift to third base at the next level. He's decorated enough at the position to stay at the 6 until he's forced off by a more premium defender in the upper minors. Gonzalez does have a bit of a divisive swing where his hips and shoulders will disconnect in his stride, but plenty of scouts have seen enough to trust what he's accomplished in the SEC.
Latest posts by Joe Doyle
(see all)