Why are we doing this? What a pointless venture this figures to be. Still, it's that time. It is time to turn the page. The 2023 MLB Draft is behind us and it's time to focus on 2024. 
CHURCHILL: 10 Best Draft Classes
This mock draft is sure to hold little value twelve months from now, but still a worthwhile adventure. The draft order was randomized thanks to our friends over at Tankathon. The have an MLB Draft Lottery simulator over at their site that can be a fun little tool. Here are the current odds based on record, as well as the simulator results. For picks 19-30, we will use record-based outcomes for playoff games.

Full disclosure, we had to run this simulator several times before the Washington Nationals were not among the teams rewarded a lottery pick. New CBA rules states they cannot have a pick in the Top-10 in consecutive years.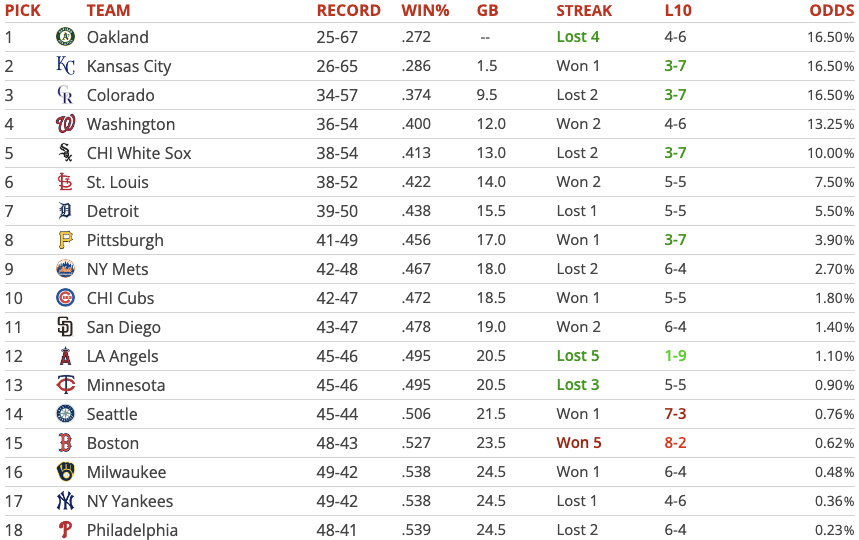 ---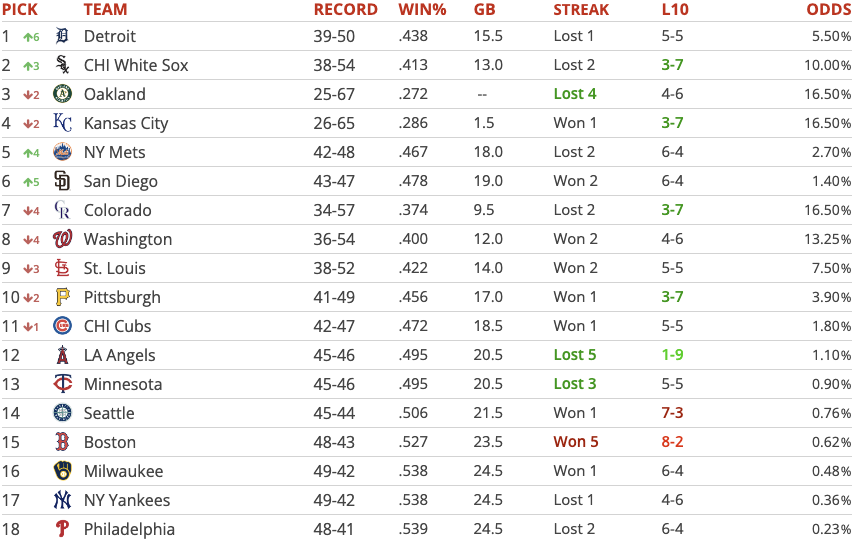 ---
---
---
---
---
---
---
---
---
---
---
---
---
---
---
---
---
---
---
---
---
---
---
---
---
---
---
---
---
---
---