EDITOR'S NOTE: The following rankings and evaluations by FSS PLUS are based on subjective analysis and industry sources, and do not influence, are not influenced by, or are affiliated with the opinions and reports of Future Stars Series scouting and development staff.
The 2024 MLB Draft is shaping up to feature some of the most unique talents any draft has seen in a handful of years. Whether it's two-way stars like Florida's Jac Caglianone or Stanford's Braden Montgomery, or pitching unicorns like Iowa's Brody Brecht, there's a ton of intrigue surrounding some of the names who will hear their names called next July.
1. Jac Caglianone, 1B/LHP — Florida
Caglianone is possibly the most decorated and talented two-way player college baseball has seen in a very long time. Offensively he possesses immense hand and bat speed allowing the 6-foot-5-inch lefty to get into double-plus raw power. His approach at the plate is sound and while there's still some polish ahead of him in terms of pure bat-to-ball skills, the organic physical ability here is reasonably unprecedented. Caglianone is an average runner and is likely destined for first base as a pro, but this is an impact bat with 40-homerun upside if the hit tool allows the game power to play all the way up the development ladder. On the mound, he's been up to 99 and will flash an above average slider that's really come on of late. There's also a changeup, though it lags a bit. Caglianone is a legitimate pitching prospect, though there is a bit of reliever risk due to command concerns and his ability to repeat his operation deep into starts. That said, he's still very young and has plenty of time to shore up those issues with time and repetition.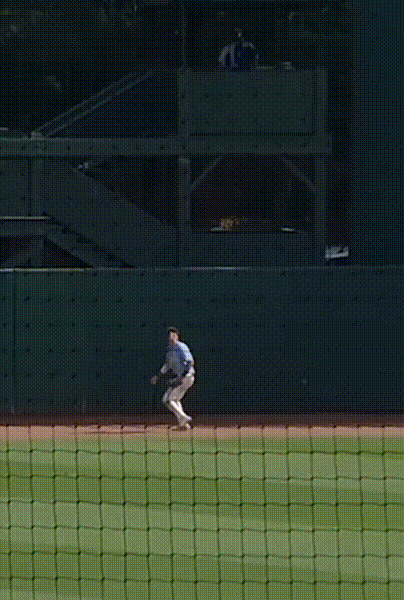 2. Vance Honeycutt, OF — North Carolina
Honeycutt has a chance to become a rare 5-tool player the next level. He's long and projectable with serious upwards trajectory in his game. Honeycutt possesses plus raw power and a swing path built to capitalize on all of it. The hit tool has taken major strides from his freshman year as he's really cut down the swing and miss and subsequently shrunk his strikeout rates too. Honeycutt is a plus runner who plays plus defense in centerfield. As long as he doesn't outgrow the middle of the field, he projects to stay at the 8. This is a guy who could be a perennial 20-20 guy at the next level.
3. Brody Brecht, RHP — Iowa
If you were to build a Mount Rushmore for the best pure stuff college baseball has ever seen, there's a very real argument that Brecht would deserve to be on it. I think most would agree Brecht has the most electric fastball in the 2024 class; at least at this early stage. Brecht has been up to 101, sitting 97-99 in starts. It's a metric-monster of a heater and is only reinforced by the elite whiff rates he generates off the pitch. He'll mix in an absolutely disgusting slider with immense depth, inducing gaudy swing-and-miss numbers. He'll also throw a traditional curveball extremely hard in the mid-80s. Brecht has a chance to possess an elite fastball and two plus-or-better breaking balls. That said, the control and command right now are below average. A two-sport guy, Brecht gave up football for the Hawkeyes in the spring of 2023 and scouts are excited to see if his game explodes because of it. If Brecht takes the next step in his development and develops even average command on the hill, there's a very real chance he's the first college arm off the board in 2024.
4. Konnor Griffin, SS/OF — Jackson Prep
Considering the size and physicality of Konnor Griffin, it's incredible to think he'll barely be 18 years old on draft day. Griffin reclassified out of the 2025 draft class after overmatching his peers. He has the frame scouts dream on, a long, levered body with projectable strength and present athleticism. The upside here is tremendous. Griffin plays shortstop and centerfield now, but most think he projects best in the grass where his plus speed and rangy routes will play best. He's got a strong throwing arm and the twitch necessary to make a good first step. He has every chance to stick on the dirt, but the hands are probably solid average and there's a high likelihood he'll grow off the position. He could probably be an above average defender at either spot. Already an accomplished slugger, Griffin has huge bat speed with over-the-fence juice and should grow into 60-grade, potentially even 70-grade game power. A true 5-tool prospect.
5. Travis Bazzana, 2B — Oregon State
You'd be hard-pressed to find prospect with a better combination of pure hit tool, approach, and peak exit velocities than Travis Bazanna. He has been receiving Chase Utley role-comparisons for quite some time now. It's a quick, compact stroke from the left side with significant strength and raw power, and he's tapping into it already. Bazzana was a star in the Pac-12 immediately as a true freshman. The Aussie has twitch and bounce on the dirt with an average arm and enough athleticism to make the plays to his right. He projects a potential plus hitter with above-average or better power at the next level playing a steady second base.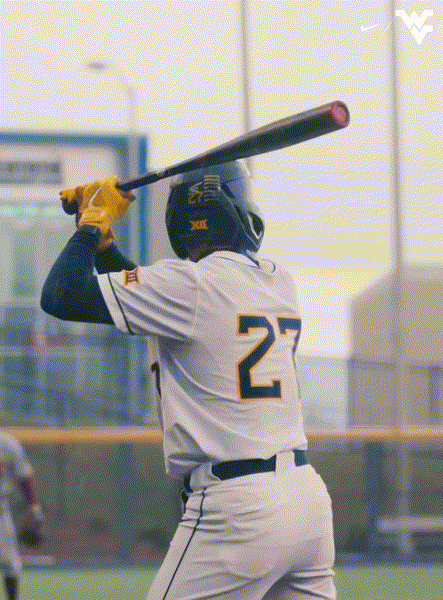 6. JJ Wetherholt, 2B/3B — West Virginia
Wetherholt, a thick, strong-bodied infielder, has positional versatility, though most consider him a third baseman in the long-term. He doesn't necessarily have a throwing arm that is an asset, but he's sure-handed and can handle the route expectations of the hot corner. The bat is exceedingly impressive here. Wetherholt can really hit with double-plus bat-to-ball skills and a willingness to go gap-to-gap and stay away from the pull-heavy approach that gets so many lefty bats in trouble. The power and bat speed here are real, comfortably above average and he's getting to a lot of it in games with his advanced approach. Wetherholt has been one of the most impressive hitters in college baseball in his time on campus and the tools really translate.
7. Chase Burns, RHP — Tennessee
Burns has long been on the radar of scouts as one of the top high school arms in the country in 2021. Primarily a two-pitch guy to this point, Burns offers a mid-to-upper 90s fastball that's touched 99 and figures to tickle triple digits as he continues to mature. Burns' slider is thrown hard and firm, up to 89, sitting 84-87 with two-plane tilt; more depth than sweep. Burns' spin rates are high, and he's got a track record of commanding the baseball and overpowering the opposition. As he starts working in his curveball and splitter, the arsenal should continue to overwhelm hitters. It's a pro body with projection remaining in terms of lean muscle and flexibility still untapped. Scouts would like to see him lean into adding a changeup for the 2024 campaign.
8. Derek Curiel, OF — Orange Lutheran
Curiel can really hit. It's polished and composed in the box. The immediate thing that stands out is the calm, balanced rhythm about his game. He's got a sweet left-handed swing and never looks anxious or tense at the plate. He's advanced beyond his years with the bat and the body only projects more and more impact on the way. He oozes athleticism in every aspect of the game, a plus runner with long strides and above average bat speed. Scouts think he's mostly hit-over-power for the time being, but the power potential and trajectory here suggests a future plus hitter with above average power or more. He's likely to shift to a corner as he matures, but the bat plays anywhere. The profile isn't too dissimilar from Riley Greene at this same stage, though I think most scouts would agree Curiel is more physical and more polished at this age than the latter.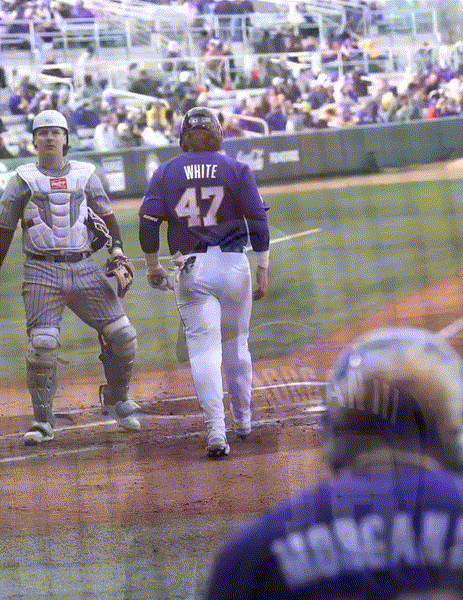 9. Tommy White, 1B — LSU
White burst onto the scene as a true freshman at NC State slugging homer after homer, igniting the nation to his power, earning the moniker "Tommy Tanks" along the way. That nickname does ring true as perhaps nobody in the 2024 class hits the ball as hard and with as much consistency than does White. He's a slugger in every way. But he's also a promising pure hitter with contact rates that continue to improve and an unwillingness to expand the strikezone with respect to his age. There's still development ahead in terms of punishing the breaking ball and learning to lay off changeups in the dirt, but he's got time. Defensively, White is destined for first base where his limited range and first step won't be tested like they would be at third base. It's a large frame that he'll need to keep in check as he ages to ensure he doesn't lose the athleticism and quick hands at the plate that make him great. This is a big-time bat with the potential to anchor big league lineups for many years.
10. Bryce Rainer, SS — Harvard-Westlake
Rainer is a highly-decorated two-way player with a well-leveraged left-handed swing and legitimate game-power. He finishes on his heels, aiming for loft, a la Christian Yelich. Rainer has a big opposite field approach right now when facing velocity, an inside-out cut with late loft. When he's out of front of spin, the pull-side juice is considerable. Rainer's swing can corkscrew a bit when he over-swings, but the offensive upside here is sky-high. On the dirt, Rainer may ultimately grow off the shortstop position to third base or the outfield, but the bat is the seller here. Regardless of his eventual position, the frame is long, the bat speed is big, and the overall ceiling is significant.
---
---
Latest posts by Joe Doyle
(see all)