EDITOR'S NOTE: The following rankings and evaluations by FSS PLUS are based on subjective analysis and industry sources, and do not influence, are not influenced by, or are affiliated with the opinions and reports of Future Stars Series scouting and development staff.
With the underclass showcase summer behind us, tournament play in the rearview mirror, and fall/winter gains around the corner, it's time to unveil the Future Stars Series PLUS Top 100 high school prospects for the 2025 MLB Draft. This board is built on three pillars. Live looks, data evaluation, and intel/conversations provided from within the industry. These players have a ton of time and projection ahead of them, so expect this list to change considerably as we approach the 2025 Draft. 
---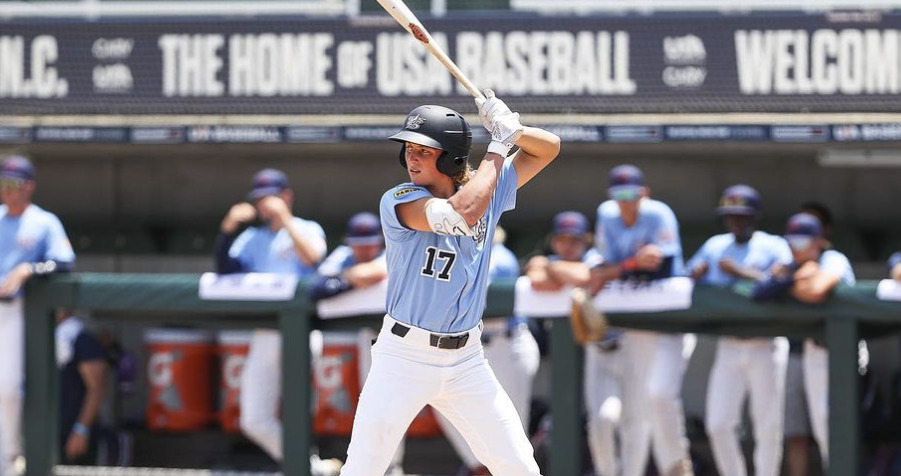 1. Ethan Holliday, 3B — Stillwater (Ok.)
HOMETOWN: Stillwater, Oklahoma
HEIGHT: 6-4
WEIGHT: 195
BAT/THROW: L-R
While Jackson Holliday was the prize in the 2022 MLB Draft, scouts got a first-hand look at his brother in their trips to Stillwater. The youngest of Matt Holliday's children, Ethan is far more physical than his older brother with huge raw power and a similarly beautiful left-handed stroke. Still extremely young, Holliday already tops the scales at 6-foot-4, 205 pounds with broad shoulders and plenty of projection to go. There's no question the bat carries heavy value here. Holliday, already a third baseman, is athletic enough to stay on the dirt of potentially shift to a corner outfield role with his solid average run times. His solid-to-above average arm strength is plenty strong enough to stay on the left side. Considering his age, this is already a impressive, polished offensive prospect with a sky-high ceiling.
---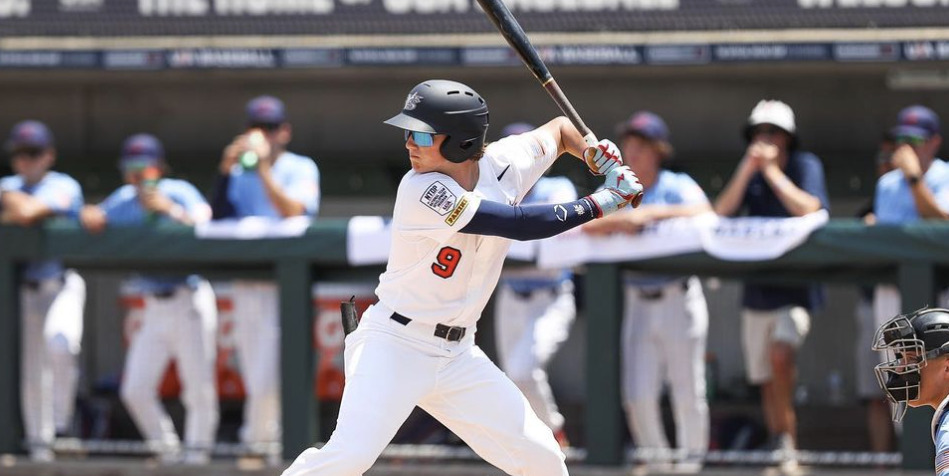 2. Xavier Neyens, 3B/OF — Mount Vernon (Wa.)
HOMETOWN: Mount Vernon, Washington
HEIGHT: 6-4
WEIGHT: 195
BAT/THROW: L-R
Neyens is one of the more physical bats to come out of the Pacific Northwest, maybe the best since the Padres selected Joshua Mears out of Federal Way in 2019. The bat speed here is pretty enormous, especially considering his age. Neyens still has plenty of room to fill out his 6-foot-4-inch frame too. The raw power trumps the hit tool at this stage, but it's close. Neyens has played up against older competition for the better part of two years now and consistently looks like the best bat on the field, hit tool included. It's a sweet left-handed swing with a tight turn and scouts think it'll play against premium stuff as he continues to get tested up the ladder. Neyens has a shot to pitch too. He's already touching 93 on the mound and throws a short, deceptive slider that's been good when he can command it. The physical tools at the plate might ultimately end the conversation though. Neyens is a primary 3B now, but could end up at first base or in left field at the next level. Still, there's a case to be made that Neyens is the best prep bat in the 2025 class, and it's a strong class of hitters at the top.
---
3. Seth Hernandez, RHP — Elite Charter Academy (Ca.)
HOMETOWN: Chino, California
HEIGHT: 6-4
WEIGHT: 190
BAT/THROW: R-R
The thing that immediately stands out about Hernandez at this stage is his mature pitch-ability and his natural talent to pound the strike zone. He'll work in the low-90s, grabbing 96 in showcase settings with solid spin and carry through the zone. His best weapon currently is a low-80s slider with solid depth and some sweep, as well as an upper 70s changeup, killing spin well. Hernandez has a track record against older bats and he's shredded them up. When you consider the resume, the frame, the projection and the present feel for the mound, there's upside here for an impact righty at the next level. Hernandez will be 19 years old on draft day.
---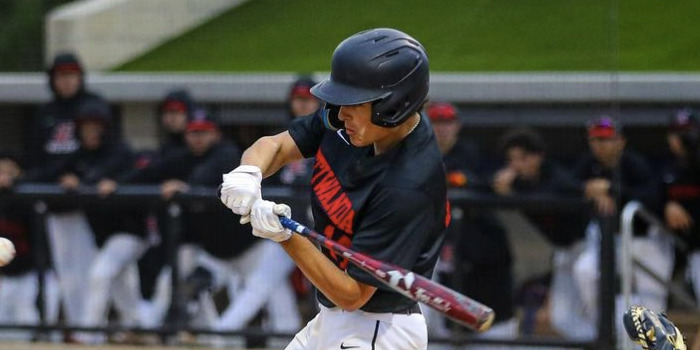 4. Brady Ebel, SS — Etiwanda (Ca.)
HOMETOWN: Rancho Cucamonga, California
HEIGHT: 6-3
WEIGHT: 190
BAT/THROW: L-R
The son of famed Dodgers third base coach Dino Ebel, Brady is a refined hitter with polish about his game all over the field. He glides on the dirt and shows all the fundamentals you'd expect from a baseball lifer. Ebel draws rave reviews for his quiet hands and patient demeanor at the plate. He's shown the ability to handle velocity and good breaking stuff, as well as hit to all-fields. His frame should allow some development in the power department too. There's a good chance Ebel won't even turn 18 years old until a few weeks after the 2025 Draft, something that should help keep his draft stock extremely high for model teams so long as he continues to perform. Considering his age, it's not out of the realm of possibility Ebel grows off shortstop either, though his internal clock and fundamentals likely play well at third base.
---
5. Coy James, SS — Davie County (N.C.)
HOMETOWN: Advance, North Carolina
HEIGHT: 6-0
WEIGHT: 185
BAT/THROW: R-R
Coy James might not have a plus carrying tool, but the hit tool is close. He's a polished offensive player who takes his walks and sprays the ball line to line and hardly ever strikes out. On the dirt, he's got terrific hands and a good internal clock; traits that point toward a potential future stick at shortstop if he doesn't outgrow the spot. James doesn't yet hit for much slug, but in time it could become at least as threatening part of his game.The profile continues to improve year over year.
---
6. Kayson Cunningham, SS — Johnson (Tx.)
HOMETOWN: San Antonio, Texas
HEIGHT: 5-9
WEIGHT: 175
BAT/THROW: L-R
Cunningham isn't the biggest guy on the field, but what he lacks in size he more than makes up for in box scores and on the base paths. Cunningham is a pure hitter with the ability to cover every quadrant of the zone with a willingness to shoot the ball to all-fields. He has a quiet, calm demeanor in the box and his left-handed swing really projects to hit moving forward. Cunningham is a plus runner and is a threat on the bases. He also has quiet actions on the dirt and the arm strength necessary to stay on the left side of the dirt. Cunningham will be 19 on draft day.
---
7. Anthony Pack Jr., OF — Millikan (Ca.)
HOMETOWN: Lakewood, California
HEIGHT: 5-10
WEIGHT: 170
BAT/THROW: L-L
Pack is an extremely twitchy prep outfielder who produces a ton of torque and coil at the plate. Pound for pound, he's in the conversation for most raw power in the class. Just 5-foot-10, 170 pounds, Pack generates huge rotational force at the plate resulting in big pull-side juice. Pack's fast hands, all-fields thump, and athleticism on the field has scouts raising eyebrows. Pack is comfortably a plus runner with a projectable frame and gait that should hold up well at the next level. He's out of the box quick too, allowing him to beat out infield choppers. An advanced defender in centerfield who takes good routes and presents strong instincts, Pack has a chance to go early in 2025. He fills up a scouting report.
---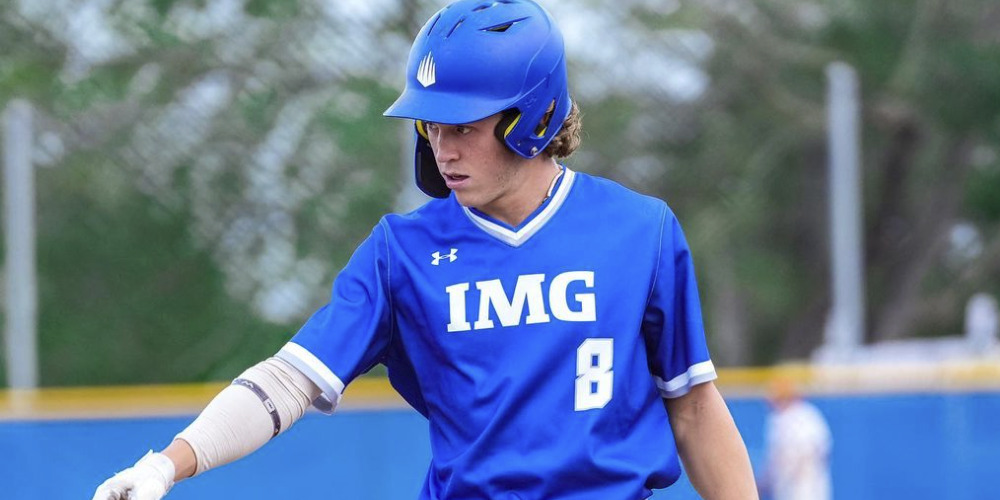 8. Sean Gamble, SS/OF — IMG Academy (Fl.)
HOMETOWN: Des Moines, Iowa
HEIGHT: 6-1
WEIGHT: 185
BAT/THROW: L-R
Gamble, pound-for-pound, is the most explosive athlete in the 2025 class with incredible twitch and torque in his hips and shoulders. The bat speed he's able to generate from a prospect of his size and stature is hard to match. It's elite-level traits and a powerful track record with the bat that has scouts drooling for what it could become. There is some swing-and-miss in this profile, and Gamble can get a little jumpy at the plate, lunging at breaking balls and off-speed pitches on his front-side. Adjustments will come and Gamble will learn to come off the fastball in certain circumstances. If/when he does, his draft stock will cement itself near the top. Gamble is a plus runner now who projects to stick at shortstop or potentially shift out to centerfield. Either way, he's got the bounce and first step to stick. Gamble will be 19 years old on draft day, but his present physicality and athletic traits should help model teams ignore that.
---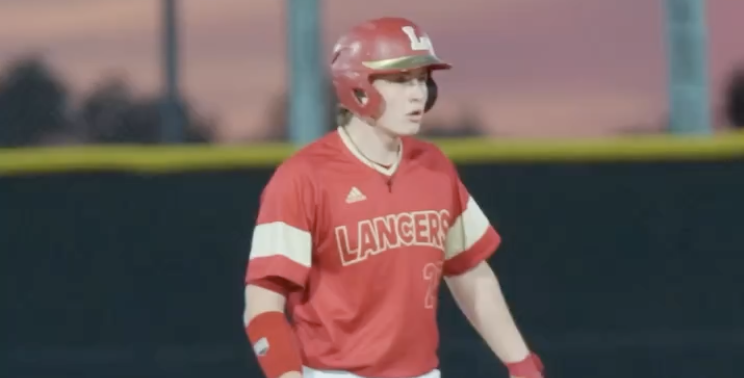 9. Josiah Hartshorn, OF — Orange Lutheran (Ca.)
HOMETOWN: Anaheim, California
HEIGHT: 6-2
WEIGHT: 195
BAT/THROW: B-L
Hartshorn burst onto the scene as a junior in high school showcasing considerable raw strength and a heavy barrel in showcase settings; parlaying those highlights into in-game noise against good arms. Hartshorn is a switch-hitter who possesses more bat speed from the right side, as well as a tick more polish. He's got a short, compact, powerful stroke that plays to all fields with an exaggerated leg kick allowing him to really use ground force. Hartshorn has some of the better bat-to-ball skills in the class, consistently pummeling opposing pitchers in tournament settings, showcasing game power along the way. He's already extremely physical with broad shoulders, a barrel-chest and a mature lower-half. An average runner, Hartshorn presently owns an above average arm and could stick in right field at the next level.
---
10. Dean Moss, OF — IMG Academy (Fl.)
HOMETOWN: Atherton, California
HEIGHT: 6-0
WEIGHT: 180
BAT/THROW: L-R
Moss does a ton of damage at the plate with tight turns and legitimate pull-side power. His opposite field stroke also produces ringing doubles seared to the fence. Despite his unassuming frame, Moss' profile is certainly carried by a heavy stick. The raw bat speed here is obvious. As a defender, he's an average runner with an average arm, likely destined for a corner moving forward. So long as Moss hits and continues to show the thump he's been hailed for, he's got a shot to go early in 2025. Of note, Moss will be 19 years old on draft day, something model teams will surely consider in their evaluation process.
---
---
---
Latest posts by Joe Doyle
(see all)