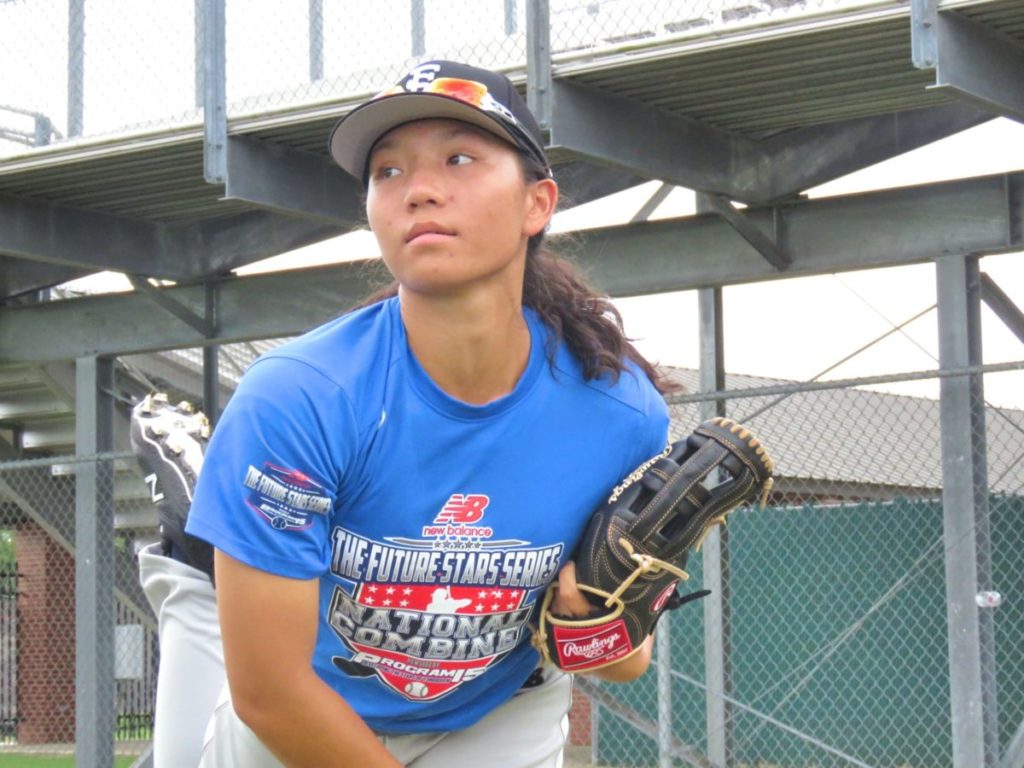 Congratulations are in order for Olivia Pichardo, who became the first female NCAA Division 1 Baseball Student-Athlete with today's announcement that she's earned a spot on Brown University's varsity roster.
Pichardo attended multiple New Balance Baseball Future Stars Series regional combines, and was an invite to the 2021 National Combine, where she impressed both on the mound and at the plate as the only female attendee.
According to Brown's website, nearly 20 women have been members of collegiate baseball rosters at various institutions, with at least eight currently slated to suit up for the 2023 season, but none at the NCAA Division I level.
A walk-on who made the team after trying out this fall, Pichardo will be a valuable and versatile asset to the program, which head coach Grant Achilles recognized right away after watching her performance.
"Every fall, we hold tryouts for students interested in joining our team," Achilles said. "It's a workout common for baseball and allows us to evaluate athleticism and arm strength, as well as both offensive and defensive skills. That day, Olivia put together the most complete walk-on tryout I have seen from a player since becoming a head coach."
This comes as no surprise to the entire Future Stars Series staff, who was consistently impressed by Pichardo's talent — giving her opportunities when others refused — but also her relentless work ethic, which played just as big of a role in getting her where she is today.
"Couldn't be more happy for Olivia," said New Balance Baseball Future Stars Series president and CEO, Jeremy Booth.
"Wish I could say I'm surprised, but I'm not. She's an excellent ballplayer, a better person and an ambassador. There's nobody better to make history than her in breaking another barrier. Could not be prouder of all the women that have come to our program and been a part of our process, and Olivia represents it as well as anybody, if not better, in many ways, and we're all very proud of her."
Always humble, Pichardo downplayed the accomplishment in comments made on the Brown website.
"I'm just honestly trying to develop myself as a baseball player and not trying to think too broadly," she said. "For me, I always just wanted to play college baseball, no matter what division it was. This school happens to be a Division I team that I walked onto."

Latest posts by Mike Ashmore
(see all)