LSU baseball is among the elite programs in country. They win consistently and produce tons of pro talent — as much as anyone in college baseball.
In this year's class, several Tigers will hear their names called in the Top 10 rounds, including OF Dylan Crews and RHP Paul Skenes, each considered among the elite prospects in 2023. But the school's success pushing players into the draft started decades ago.
---
CHURCHILL: Ole Miss Draft History and SS Jacob Gonzalez
ASHMORE: Dylan Crews versus recent elite SEC outfielders
---
Shortstop Joe Moock was LSU's first draft selection when the New York Mets made him their third-round pick in the first ever Amateur Draft in 1965. Since then, there have been 20 LSU players taken in Round 1, most recently 3B Jacob Berry a year ago (No. 6, Miami Marlins). The first Tigers first rounder was SS Mike Miley in 1974.
The most successful LSU alums in the major leagues to date include Albert (Joey) Belle (2nd round, Cleveland, 1987 — 40.1 rWAR) and a trio of active players in Houston Astros 3B Alex Bregman (No. 2, Astros, 2015 — 30.5 rWAR), New York Yankees infielder DJ LeMahieu (No. 30, Cubs, 2009 — 30.2 rWAR), and RHP Aaron Nola, the No. 7 overall pick by the Phillies in 2014.
Descriptions of the Tigers' 2023 class range between 'absurd' and '#smh.' Crews and Skenes could become the fifth ever college teammates off the board in the top five, and first since 2011 (RHPs Gerrit Cole, Trevor Bauer) when UCLA had two of the top three selections.
But beyond Crews and Skenes, the latest projections has LSU with a pair of potential second-round picks, another player presently graded for as high as the third or fourth round, and three more between Round 5 and Round 10.
| PLAYER | POS | HT | WT | PROJ |
| --- | --- | --- | --- | --- |
| Dylan Crews | OF | 6-0 | 205 | Top 10 |
| Paul Skenes | RHP | 6-6 | 247 | Top 10 |
| Grant Taylor | RHP | 6-3 | 230 | Round 2-3 |
| Tre Morgan | 1B | 6-1 | 215 | Round 2-3 |
| Ty Floyd | RHP | 6-2 | 200 | Round 3-5 |
| Christian Little | RHP | 6-4 | 225 | Round 3-5 |
| Blake Money | RHP | 6-7 | 240 | Round 5-6 |
| Jordan Thompson | SS | 6-1 | 185 | Round 7-10 |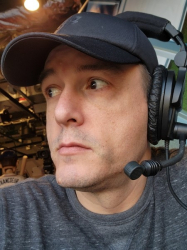 Latest posts by Jason A. Churchill
(see all)