Among the top prospects in the 2023 MLB Draft class is Ole Miss shortstop Jacob Gonzalez. The 6-foot-2, 200-pound junior finished the most recent weekend with a season slash of .333/.485/.520 with eight extra-base hits and a 17-13 BB/K ratio. A solid finish to the season likely keeps Gonzalez in the first round, perhaps in the top half.
Ole Miss baseball isn't unfamiliar with producing pro players. The school has seven first-round picks and 177 total players selected in the draft.
A year ago, the Rebels placed seven players in the class, and in 2021 has a first-round pick (RHP Gunnar Hoglund, Blue Jays), and a second rounder (LHP Doug Nikhazy, Guardians).
The school's best big leaguer is right-hander Lance Lynn, selected in the first round back in 2008. Lynn has posted 30.5 rWAR after being the No. 39 overall pick by the St. Louis Cardinals.
Lynn, 35, has spent 11 years in the majors with five clubs, compiling a career 3.52 ERA, over 1700 strikeouts, and two All-Star appearances. He's finished in the Top 10 in Cy Young voting three times.
OLE MISS 2023 DRAFT CLASS
| PLAYER | POS | HT | WT | ROUND |
| --- | --- | --- | --- | --- |
| Jacob Gonzalez | SS/3B/2B | 6-2 | 200 | 1 |
| Kemp Alderman | OF | 6-3 | 250 | 5-9 |
| TJ McCants | OF | 6-3 | 195 | 7-12 |
| Calvin Harris | C | 6-0 | 215 | 7-12 |
Other notable Ole Miss alum include lefty Jeff Fassero (23.7 rWAR), SS Zack Cozart (14.6 rWAR), LHP Drew Pomeranz (12.4 rWAR, and OF Seth Smith (11.6 rWAR).
Fassero spent 16 years in the majors with nine different teams. He finished in the Top 10 in Cy Young voting in 1996 with the Montreal Expos, and was one of the better southpaw starters in the game 1996-1998.
Pomeranz is currently pitching in a bullpen role with the San Diego Padres, began his career as a starter and made the All-Star team as a member of the Boston Red Sox before being traded to the Padres.
Cozart was an All-Star with the Cincinnati Reds in 2017 and was widely considered among the better defensive shortstops in baseball during his career.
Smith was generally known to be a platoon bat who hit right-handed pitching well, but he rode that to 11 seasons in the big leagues, and a career 112 wRC+.
Ole Miss' first ever pick was OF Jan Adelman, a 61st-round selection in 1965, the inaugural draft. The first alum to make the majors out of Ole Miss was infielder Steve Dillard, a second-round pick in 1972, followed by Jeff Calhoun, the Astros' third-round pick in 1980.
The first ever first rounder was 3B Dan Adams in 1970, the No 8 overall pick by the Milwaukee Brewers.
Gonzalez looks to be the next.
Scouting Report: Jacob Gonzalez, SS

STATS (through March 19, 2023): .333/.485/.520, 5-2B, 3 HR, 17 BB, 13 SO
Hit  Power
Despite some slightly unorthodox swing mechanics, Gonzalez gets the barrel to the ball on time and in rhythm with his lower half, generating above-average torque and bat speed that could lead to 18-20 home run pop in pro ball. His swing decisions are sound and he has displayed above-average strike zone judgment in the most competitive conference in amateur baseball.
Field & Throw
Gonzalez possesses smooth, easy actions at shortstop, and he has the arm and instincts to stay at the position. He likely will fit better at second or third base, however, where his physical projections remain a match with the required agility and foot speed.
Athleticism
A good athlete, Gonzalez is a fringey runner but with no wasted movements and good acceleration to top speed. He's not a candidate to be a major stolen base threat, but is capable of taking the extra bag and has good baserunning aptitude.
Overall & Draft Projection
Gonzalez's hit tool likely keeps him in Round 1, even if clubs don't see a future at shortstop. But his chance to hit for power and play second base could draw interest from clubs in the top half of the first round.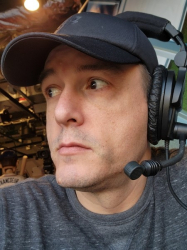 Latest posts by Jason A. Churchill
(see all)