In Joe Doyle's latest mock draft, an alternate scenario was presented at the very top: Franklin Community High School's Max Clark went No. 1 overall.
That meant consensus No. 1 prospect Dylan Crews fell to the Washington Nationals at No. 2, leaving the likes of Paul Skenes and Wyatt Langford getting to Detroit, Texas, and Minnesota.
But what if the Top 3 are chalk? What is chalk in this draft?
This is when the various public boards dictate perceptions. What we don't know is how each club's board looks right now, let alone how it will look when it's finalized in the next three weeks.
What we can do, however, is hypothesize — speculate intelligently.
It seems unlikely the top two picks aren't Crews and Skenes, but every team has preferences, tendencies, and draft models. Some stick to those models more strictly than others. History can help, but the class tends to dictate more than anything.
Here are alternate possibilities for every team in the Top 10.
1. Pittsburgh Pirates
No one seems to truly believe Crews won't go 1-1, with one scouting director saying "it would surprise everyone here, I'll tell you that," and one draft analysts saying "the only thing more unlikely than Crews falling (from No. 1) is Crews falling further than that."
But the Pirates, just two years ago, surprised many by taking Louisville catcher Henry Davis at No. 1 overall and signing him for nearly $2 million under slot, then handing out two well over-slot deals to LHP Anthony Solometo and two-way star Bubba Chandler.
There was little harmony on the No. 1 player that year, though, so the Bucs executing a similar plan would indeed be quite the shocker.
Alternate Pick: Max Clark, OF — Franklin Community HS (Ind.)
Clark may very well be signable for more than $1 million under the $9.721 million slot value, theoretically allowing the club to take advantage of a strong class in later rounds.
---
2. Washington Nationals
If Crews falls, he's the pick at No. 2, otherwise, the logic says it's Crews' teammate Skenes, the best arm in the draft. General manager Mike Rizzo, a very successful former scouting director, has a track record of upside and/or power arms from power conferences.
The past two years it's been the upside play with Elijah Green at No. 5 a year ago and Brady House at No. 11 in 2021.
Alternate Pick: Clark or Walker Jenkins, OF — South Brunswick HS (N.C.)
Either could net the Nationals a little savings off slot at No. 2.
---
3. Detroit Tigers
In Doyle's latest mock Florida outfielder Wyatt Langford is the pick here:
The Tigers have been out to see Virginia catcher Kyle Teel on a number of occasions, even as recently as the Super Regionals. That said, it seems as though those efforts are more of a backup plan as Tigers' front office members are purportedly "nervous" that Langford won't get to them at 3.
This might be the most likely landing spot for Clark — assuming Crews and Skenes go 1-2.
Alternate Pick: Jenkins or Kyle Teel, C — Virginia
Both players may be signable under the $8.342 million slot value at No. 3. Detroit also picks at 37, 45, and 76.
---
4. Texas Rangers
The Rangers have just the one selection in the top 100, suggesting it's more than reasonable they replicate recent efforts and go under slot here at No. 4.  Jenkins is among the most oft-linked prospects for this pick.
Alternate Pick: Tommy Troy, IF — Stanford or Noble Meyer, RHP — Jesuit HS (Ore.)
Both likely save the Rangers quite significantly here, giving the club upside (Meyer) or proximity (Troy), and a chance to get a top 40 pick at No. 108.
---
5. Minnesota Twins
This may be the floor for Langford, Clark, and Skenes, perhaps Jenkins, too.
Alternate Pick: Matt Shaw, IF — Maryland
Shaw satisfies the Twins' penchant for college bats, and could be a big enough slash in price to have value later for the Twins.
---
6. Oakland Athletics
Teel is among the favorites here and ranks No. 6 on Doyle's latest draft board, but the A's could go another route, considering what may be the org's timeline to competing.
Alternate Pick: Arjun Nimmala, SS — Strawberry Crest
Nimmala offers upside and fits a timeline for competing, not that any responsible franchise should approach the draft in this manner, but there is merit to Nimmala at No. 6, particularly as an under-slot pick.
---
7. Cincinnati Reds
Wake Forest right-hander Rhett Lowder is the favorite here in most scenarios.
The Reds have purportedly circled pitching as a point of emphasis in this draft and most scouts believe Lowder is not only the most complete starting pitcher outside of Skenes available in this class, but could also move the quickest of any one player too.
In addition to Lowder, Teel has been linked to this spot.
Alternate Pick: Chase Dollander, RHP — Tennessee
Dollander was in the conversation for No. 1 overall when the spring started way back in February, but he had a down year from a stuff and performance standpoint. Still, there's frontline ability here, and a chance to move relatively quickly.
---
8. Kansas City Royals
The Royals have been all over the board in recent years with Top 10 picks, taking a prep bat, a prep arm, a college hitter, and a college arm with their most recent four top selections, but went heavy on college arms in 2018 with three picks in the top 34. The projections are all over the map, including Troy, Shaw, college arms Lowder and Dollander, as well as the top prep catcher in the class Blake Mitchell.
Alternate Pick: Colin Houck, SS — Parkview
Houck, likely a third baseman long-term, is among the better high school hitters in the class, and has a chance to be the best. He's likely at least a slot signing here.
---
9. Colorado Rockies
Pitching is the word here for the Rockies, from Lowder and Dollander to Meyer, despite the belief they prefer the college route.
Alternate Pick: Enrique Bradfield, OF — Vanderbilt
Bradfield is a plus glove with some offensive upside, a player archetype the Rockies haven't had since Dexter Fowler.
---
10. Miami Marlins
The Marlins have taken a college arm in Round 1 just once since 2012 (Max Meyer, 2020), and in most scenarios they're not doing it in 2023, either.
Houck and Shaw are mentioned here, and it might be the floor for Teel, but BPA could lead the Fish back to prep pitching in Meyer.
Alternate Pick: Nimmala or Roch Cholowsky, SS — Hamilton HS (Ariz.)
Both are long-term shortstops with tools and offensive upside, and Cholowsky likely offers some bonus pool savings at this spot. The Marlin also own picks 35, 47, and 78.
---
Pratt, a right-handed hitting high school shortstop from Magnolia Heights School in Oxford, Mississippi, is generally considred a Top 50 prospect.
While staying at short likely proves futile, it's his bat and physical projection scouts love.
"I understand the reservation about teenagers who don't show dominating game power," said one scout alluding to Pratt's profile being very much about projection. "But what we're trying to do here is determine what he's going to be in five years, and there's no way around it, Pratt has big-league bat written all over him."
Our own Jeremy Booth, president and CEO of Program 15 and The New Balance Baseball Future Stars Series, got in early on Pratt when he showed out in multiple Future Stars Series events.
Now, just weeks before Draft Day, it's clear Pratt is going to get a lot of consideration early, perhaps including Day 1, and that's not a surprise to Booth.
"He'll impact both sides and has a large power ceiling, said Booth. He's nowehere near done growing."
Pratt, already 6-foot-4 and 195 pounds reminds Booth of Troy Glaus, another amateur shortstop who ended up at third, and with enormous power from the right side of the plate.
Booth adds Pratt can reach his power ceiling by "adding natural size and strength. There's a huge jump coming in the next year or so."
Pratt ranks No. 40 on Doyle's most recent board.
Clemmey, a prototypical left-hander at 6-foot-6 and 200 pounds, has pitched consistently into the mid-90s with his fastball and is a data darling for clubs that follow such models. His secondaries include a breaking ball with varying shapes and velocities, and a firm changeup.
He's had some problems throwing strikes consistently, but his slightly unorthodox delivery offers deception, and impact physical projection remains.
"Left-handers with big arms are always a commodity," Booth said about Clemmeys chances to be taken off the board high. "He's a zone filler, control over command, and he fits the mold of either a No. 3 starter or a back-end bullpen piece."
The profile does come with some uncertainty, however.
"The risk comes with whether or not he can mentally handle pro baseball and the demands that come with it, and how much he taps into the upside."
Clemmey, the rare Rhode Island prospect hails from Bishop Hendricken High School in Warwick, ranks No. 61 in Doyle's latest rankings, where Doyle echoes the delivery concerns, but also the high ceiling the southpaw brings.
"Length and violence in delivery causes some reliever concerns, but there's immense upside with the body and arm talent that is highly valuable from the left side."
---
Underrated Prospects?
One club's draft analyst shared with me this week his expectations for top 50-100 prospects who are most likely to be underdrafted, per their model and how their board is shaping up for them. While I am not privy to the board itself, here are the players linked to this conversation, in order of how underdrafted this club expects:
Nolan Schanuel, 1B — Florida Atlantic
Colt Emerson, SS — John Glenn HS (Ohio)
Jake Gelof, 3B — Virginia
Brandon Sproat, RHP — Florida
Cooper Pratt, SS — Magnolia Heights HS (Miss.)
Mac Horvath, OF — North Carolina
Luke Keaschall, 2B — Arizona State
Cole Carrigg, OF — San Diego State
Gino Groover III — NC State
Alberto Rios, OF — Stanford
Just one arm in the group, oddly, although "several of the next 10-20" are college pitchers.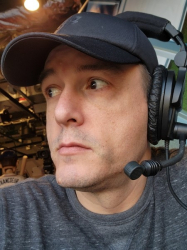 Latest posts by Jason A. Churchill
(see all)