The first college bat selected a year ago was LSU's Jacob Berry at No. 7, and by the time Round 1 concluded there were 13 college hitters  drafted.
It's highly unlikely it takes beyond the top few picks to get the demographic on the board this year. Most scenarios suggest at least three in the Top 10, including two of the top 3 players on Joe Doyle's latest board.
How many college hitters fit in the first round this year?
Virtual Locks
Dylan Crews, OF — LSU
Wyatt Langford, OF — Florida
Kyle Teel, C — Virginia
Brayden Taylor, 3B — TCU
Matt Shaw, SS — Maryland
Tommy Troy, 2B — Stanford
Jacob Gonzalez, SS — Ole Miss
Enrique Bradfield, OF — Vanderbilt
Near Locks
Chase Davis, OF — Arizona
Nolan Schanuel, 1B — Florida Atlantic
Jacob Wilson, SS — Grand Canyon
In the Mix
Yohandy Morales, 3B — Miami
Brice Matthews, SS — Nebraska
Jack Hurley, OF — Virginia Tech
Colton Ledbetter, OF — Mississippi State
Gino Groover, IF — North Carolina State
Max Anderson, 3B — Nebraska
Underslot, Maybe?
Mac Horvath, OF — North Carolina
Mitch Jebb, SS — Michigan State
Jake Gelof, 3B — Virginia
Mike Boeve, 3B — Nebraska-Omaha
Ryan Lasko, OF — Rutgers
Luke Keaschall, SS — Arizona State
Travis Honeyman, OF — Boston College
Kemp Alderman, OF — Ole Miss
Michael Carico, C — Davidson
Kade Kern, OF — Ohio State
Nick Goodwin, SS — Kansas State
Alex Mooney, SS — Duke
It's a strong group which may end up pushing as many as five in the Top 10 overall, and somewhere between 11 and 17 in the Top 30 picks.
Crews and Langford are Top 5 talents, Teel appears destined for the Top 10 somewhere, with Troy, Shaw, Bradfield, and Gonzalez all potential Top 15 picks.
Wilson and Davis may be wild cards, for different reasons, but both appear on the vast majority of boards in the first round.
It may be a little too soon to sniff out the best candidates for under-slot deals that fit best in the second half of the round, but it happened last July at pick No. 27 (Eric Brown Jr., SS — Coastal Carolina) when the Milwaukee Brewers punted $650,000 to later picks.
Brown was ranked in the 50-75 range on a lot of boards.
Multiple high-ranking personnel officials expect a run on college hitters in the Top 14-17 picks.
---
Scouting Sabin Ceballos and Nazzan Zanetello
[media-credit name="ob Moseley/Go Ducks" align="alignleft" width="200″]
[/media-credit]

Speaking of college bats, Sabin Ceballos had a terrific year at Oregon, batting .333/426/.643 with 18 homers, showing plenty of contact, and showing the tools suggesting a solid-average glove at first.

Ceballos, who took part in the 2019 NBFSS International Week, is generally thought to be a player that goes off the board between Rounds 3 and 6, but he has a few things going for him that may help his stock as the draft nears.

For one, he's a young draft-eligible — he won't be 21 until mid-August, and his hit tool projects well. The questions start with how much power Ceballos is ultimately able able to tap into the next few years. It's 60 raw, but concerns he'll have problems maxing out, despite an above-average ability to make hard contact.

Third base is a stretch for Ceballos, a well below-average runner with hands and a good arm, but a lack of projectable range for the position, putting a lot of pressure on the bat.

Future Stars Series president and former MLB scout Jeremy Booth sees a chance at the second round for Ceballos with an Edwin Encarnacion comp.

Christian Brothers star Nazzan Zanetello, an athletic infielder with some momentum to stay up the middle — even if it's in center field — has above-average tools across the board, led by speed and raw power into the plus range, and is getting Top 50 buzz as the draft nears.

He's a shortstop now, and while he may fill out his 6-foot-2 frame and end up at third base or out in center — his arm plays anywhere on the field — but the majority of scouts see a chance the Arkansas commit sticks at shortstop.
Booth on Zanetello:
He's raw with a lot of room to develop. Pure athlete draft and impact runner with raw speed. It's gonna be a while, and he has to touch and perform at every level. With athleticism and crudeness as a match, you're buying into the instincts and makeup.

I think he's a great young man and his family has done a great job with him. They've busted their butts to help him get here, and the support system at home is a key separator.
Zanetello, who appeared on the radar early in his high school career, including the NBFSS Regional Conbine in Kansas City in 2021 where he also showed well on the mound, has more than held serve from his early report from Future Stars Series scout Gordon Blakeley, who made note of a "good swing path" and balance, and lauded his hands work in the field.
---
The Best Prep Arms for Day 2
A handful of prep arms are popping up in early Day 2 conversations of late. Scouts from a trip of clubs offered their preferences. Here are the results.
Note: The following sub-ranking does not include players expected to go in the top two rounds and the comp rounds that follow. Day 1 consists of 70 selections, so the following 10 high schools arms are those with a perceived (by the club) real chance to get to Round 3.
  1. Paul Wilson, LHP — Lakeridge (OR)
Wilson has a chance to tbe  Top 50 pick, and has a chance to display his skills with the bat, too.
  2. Zane Adams, LHP — Porter (TX)
Committed to Alabama, Adams is into the mid-90s with a projectable breaking ball and frame.
  3. Barrett Kent, RHP — Pottsboro (TX)
Delivery, projectable velocity from 92-95 mph, and current pitchability suggest a mid-rotation landing.
  4. Zander Mueth, RHP — Belleville East (IL)
There's physical projection and easy low-90s velocity on the surface, but the data on his breaking ball adds to the profile.
  5. Jake Brown, LHP — Sulphur (LA)
Scout: "We tend to agree here the breaking ball being advanced pushes him ahead of other high school throwers."
  6. James Ellwanger, RHP — Magnolia West (TX)
Big arm strength gets him up to 97 mph, and athleticism and a slider with big spin keep him in the rotation with a chance to be a No. 3.
  7. Cole Miller, RHP — Newbury Park (CA)
Scout: "If he's signable, it's probably on Day 1, but we've been on him and see big upside here."
  8. Chance Mako, RHP — East Rowan (NC)
Mako is among the more projectable right-handers in the class at 6-foot-5 and 185 pounds. He's committed to North Carolina State.
  9. Jake Bloss, RHP — Georgetown (NC)
Bloss doesn't come with the physical projection of some of the others on the list, but has a chance at four pitches, and he's already up to 97 mph.
10. Ethan McElvain, LHP — Nolensville (TN)
There are clubs on McElvain in the top 75, but his signability (Vanderbilt) is a factor.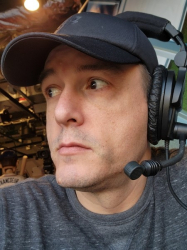 Latest posts by Jason A. Churchill
(see all)