Prior to the start of the season, the Atlanta Braves were my No. 1 team, but if you would have told me the degree of pitching attrition they'd experience the first two months I might change my mind on that top billing.
Enter Ronald Acuña Jr., and Sean Murphy.
Acuña Jr. has returned to form and then some, making a ton of contact (14% K, 10% below his career mark), showing off his stolen-base ability (20), and hitting for average (.337) and power (11 HR, .588 SLG). He leads all of baseball in fWAR, OBP (.427), and xwOBA (.479).
Murphy, acquired from the Oakland Athletics over the winter and then signed to a six-year, $73 million extension, has carried the load at catcher to plus levels, and is off to a crazy-hot start at the plate, including 10 homers and a career-best 12.9% walk rate. He's among the lead leaders with a 19% barrel rate, and leads all catchers in xwOBA (.441).
fWAR: 2.5 (2)
wRC+: 172 (1)
---
2. Sean Murphy, C — Atlanta Braves
fWAR: 2.5 (2)
wRC+: 157 (23)
---
wRC+: 1.9 (7)
wRC+: 139 (11)
Betts, the American League MVP back in 2018 (10.5 fWAR, 185 wRC+), isn't having his greatest offensive season, but he's been plus with the bat, and ridiculously versatile in the field. Due to injuries and underperformance, Betts, a career outfielder, has played admirable and legitimate second-base defense for 72 innings, and at shortstop for 41 more. He's been among the elite right fielders in baseball for years, but his athleticism and baseball acumen have been on display this season for the first-place Dodgers.
---
NEW: AL MVP Race
---
fWAR: 2.2 (4)
wRC+: 158 (3)
Freeman, the 2020 NL MVP, is, surprise surprise, raking again. His .327/.399/.563 slash line is again elite, and he leads the NL with 18 doubles. He's good enough at first to glance past the lack of high-end defensive value and stare deep into the abyss of his batting eye.
---
4. Zac Gallen, RHP — Arizona Diamondbacks
fWAR: 2.6 (1)
xFIP: 2.90 (2)
Gallen has been outstanding — best pitcher in baseball to date — and has been the biggest reason the D-Backs have won 29 of their first 50 games. In 10 starts, Gallen has gone at least six in seven times, at least five eight times, and has three starts of at least 10 strikeouts, two of them without issuing a walk. He did get hit hard May 19 at Pittsburgh, but still is running a 30-5 K%/BB% ratio and has danced stylishly around the challenges of his home ballpark.
---
fWAR (total): 2.1 (6)
wRC+: 156 (5)
The reigning MVP is at it again, but if he's to repeat, his Cardinals team likely has to turn it around, and they have played better of late. Goldschmidt, however, keeps plugging along at age 35, posting  career-highs with a 55% hard-hit rate and 15.4% barrel rate. Perhaps more amazingly, he's swinging and missing less than ever and his glove is holding up well.
---
fWAR: 2.0 (7)
xFIP: 2.55 (1)
Pitchers don't typically stay in MVP races all year, but Strider may end up as worthy as his mashing teammates if he carries the battered Braves' staff to and through the finish line in first place. The right-hander leads all starters in strikeout rate (41.5%), and by a wide margin (+10.7%), and batters are hitting a league best .186 against him. He's gone at least five in all 10 starts and has allowed more than three earned runs just twice. He's logged four outings of at least 10 strikeouts, and four others at exactly nine.
Strider is known for his 80-grade fastball, averaging 97 mph and holding batters to a .225 average. But this season his slider and changeup have been elite, allowing a combined 11 hits (5 XBH) in 95 at-bats and a 56.1% whiff rate.
---
fWAR: 1.8 (11)
wRC+: 118 (33)
Swanson isn't your typical candidate here, lacking the gawdy offensive power numbers, but he's been well above average at the plate while remaining elite in the field at a premium position. Swanson's increase in OBP is driving his offensive value, but if he finds the extra-base power he had the last two seasons (mid-.400 slugging marks, 52 combined homers), and the Cubs can compete in the division, he could stay in the MVP conversation most of the year.
---
9. Nolan Gorman, 2B/3B — St. Louis Cardinals
fWAR: 1.9 (7)
wRC+: 172 (1)
Gorman is almost all bat, but is considered playable at second base, so it's rather immense value considering how much he's hitting in 2023. He's tied with Acuña in wRC+, and is second only to Aaron Judge with a .622 slugging percentage. With Nolan Arenado off to a bit of a slow start at the plate (105 wRC+), Gorman's explosion has helped keep the Cards' season afloat.
---
fWAR: 2.0 (7)
wRC+: 116 (36)
Similar to Swanson, Bogaerts is having a good-not-great year at the plate thus far, but has been terrific at shortstop, and his steady presence undoubtedly is a significant asset to the Padres' lineup, considering the volatility caused by injuries and lack of production from a few key players.
Others: Juan Soto, OF — SD, Geraldo Perdomo, SS — ARI, Will Smith, C — LAD, Thairo Estrada, 2B — SF, Mitch Keller, RHP — PIT, Zack Wheeler, RHP — PHI, Elias Diaz, C — COL.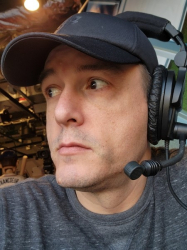 Latest posts by Jason A. Churchill
(see all)