The Pac-12 isn't exactly a hotbed for baseball talent. It often gets disrespected — or flat out ignored — even after producing five national champions since 2006 and numerous first-round picks over the last several years, including two No. 1 overall selections in the last four classes.
It's not competing with the SEC anytime soon for overall volume or number of elite talents, but the West Coast is well-represented every year, and the Pac-12 has talent in 2023.
One of those is Washington right-hander Kiefer Lord.
Lord, a Carleton College transfer, has been the Huskies' Saturday starter most of the year, but he's their ace, and has pitched like one the majority of the year, including the last two weeks with yours truly in attendance.
April 21 at No. 9 Stanford, Lord dominated the Cardinal, allowing three hits in eight shutout innings. He didn't walk a batter and struck out 10. He needed just 104 pitches.
This past Saturday in Seattle, Lord's line didn't look as clean, but he was impressive nonetheless, punching out 10 USC Trojans, walking just one batter, and battling through three errors and some bad luck on balls in play.
Lord will typically sit 93-96 and touch 97-98 here and there, particularly early in games, and in this start he commanded the pitch well, particularly in on right-handed batters, as well as all over the zone versus left-handers, which may be key for him with his changeup being a pitch that needs a lot of work.
His best secondary is a slider at 81-85 mph, a pitch he's trying to firm up for regularly into the mid-80s. It generates swings and misses — 10 in his latest outing — and is a real weapon versus the entire lineup. He also has a solid-average curveball at 73-77 with consistent depth and break.
He doesn't throw many changeups, but has flashed a decent one in the 83-85 mph range with good arm speed.
Lord is dept at moving the fastball all over the one, and up in the zone it induces some whiffs at this level. He also does a good job mixing speeds. He stays in-line to the plate and repeats his delivery with well above-average consistency, using his 6-foot-3, 195-pound frame to create plane and some deception.
There's athleticism in his lower half, and the velocity comes relatively easy, suggesting there's a chance he hadds a tick to already above-average velocity, and if his future includes a bullpen role there's reason to believe he could pitch at 97=100 mph with a slider that could approach 90 mph. Saturday, he threw a small handful of sliders at 87.
But Lord has a shot to start, offering three big-league pitches and a shot at a fourth if he spends time developing the changeup, and projects to throw strikes consistently in any role.
The San Carlos, California native ranks at No. 57 in Joe Doyle's latest rankings, and generally gets second-and third-round grades from scouts. College arms with two above-average pitches, an average third, and average or better command don't tend to last long, and oftentimes they're the beneficiary of late-season helium pushing them up boards, even after the season has completed, based on consistent production.
And Lord knows the production part of that equation rings true.
---
Chase Davis, OF — Arizona (No. 37 overall)
Davis, a 6-foot-1, 215-pound, left-handed hitting outfielder with average or better tools across the board, has hit all season, but is one some kind of tear since March 26, a span of 19 games.
During that span, Davis is 30-for-67 with seven homers, six doubles, 18 walks, and just nine strikeouts. His 14 home runs rank second in the conference, and he's No. 8 in average (.365), No. 3 in OBP (.500) and SLG (.730).
Davis is an above-average runner and a plus arm, suggesting a shot to be a very good glove in right field. But his power and improving ability to make consistent contact are what could get him drafted in the Top 40, perhaps late in Round 1.
The swing is loose and easy through the zone. He has bat control and in 2023 has displayed another level of discipline and strike zone judgment.
Scouts still wonder about his abilities versus breaking balls, but Davis' electric hands give him a chance to make the necessary fixes to deal with wrinkles and potentially live up to the Carlos Gonzalez comps.
Davis started the year as a Top 60 prospect and has consistently moved north from there, and his last 19 games have done nothing to derail that momentum.
---
Tommy Troy, 2B — Stanford (No. 8)
While Lord was dominating his teammates, Troy singled twice off him, the day after he walked it off in the bottom of the 16th inning with a two-run blast into the Palo Alto night.
Troy is playing third base for the Cardinal, and playing it well, but has the feet and hands to get it done at second base, opening the door for an impact offensive profile a a premium position.
The most common comp thrown around the past two weeks is Craig Biggio, but Future Stars Series president and former MLB scout Jeremy Booth has long tossed out Bret Boone, which would play on Troy's ability to hit the ball out of the ballpark, something Boone did 183 times in seven-year span with four different clubs.
Troy is expected to be off the board as early as No. 9 to Colorado.
---
Cam Clayton, SS — Washington (No. 238)
Clayton, a sophomore-eligible because he turns 21 just prior to the draft in July, has performed his way into Day 2 consideration thanks to consistent plate work and steady defense at shortstop.
Clayton makes a lot of contact and has greatly improved his ability to make hard contact by adding muscle and looking to drive the ball to the gaps, a combination that plays at any level, no matter the positional value.
Clayton, however, can play shortstop, and has the arm to hang, too. He has terrific hands and what I like to call a 'Jerry Rice' style of play in the field: No wasted movements.
Clayton batted .280/.335/.388 as a freshman a year ago, but is now up to .337/.391/.576, including nine homers and 14 doubles, nearly twice the extra-base pop from 2022.
There's no loud tool of which to lean on, and he's not a plus runner, but Clayton does everything well and has a lot of Captain-like skills that tend to tug on physical tools in the right direction.
---
Mathews turned down the Rays (19th round) last summer to return for his senior year, but the kid can pitch, and leads the Pac-12 in strikeouts (96) and innings (76.2), and is second in ERA (2.70).
The southpaw is not a flame thrower, but lives in the 90-92 mph range with some ride up in the zone, and has been a workhorse for the Cardinal, including some questionable pitch counts into the 120s, and regularly beyond 110.
Despite being a senior, Mathews still possesses some physical projection at 6-foot-5 and 190 pounds, and combined with his clean mechanics bode well for adding velocity as a pro.
Mathews attacks aggressively with his fastball and changeup, and his low-70 curveball dot the edges of the zone, giving him three useful offerings. He has a slider that needs work, but it's flashed.
It's a back-end profile, but with some upside thanks to his size and delivery, and his ability to throw strikes — something that escapes him as he nibbles through difficult lineups —  should help his pitch development moving forward.
Mathews' performance has pushed him up boards and is now thought to be a firm Day 2 pick, most likely in the latter of those rounds.
---
Luke Keaschall, 2B/OF — Arizona State (No. 76)
Keaschall has a chance at Round 2 thanks to his offensive tools and athleticism. He's blasted 14 homers and swiped 16 bags, batting .375/.466/.756 in 44 games, and has handled second base pretty well all year.
Keaschall talks with the bat, generating above-average pull power from good leverage and an ability to cover the plate and use the middle of the field.
Scouts like Keaschall's chances to either stick at second or fit well in left field, thanks to good feet and an above-average arm. Kelly Johnson from the right side?
Keaschall could go as high as the second, but most grades are placing the Sun Devils' star in the 70-100 range.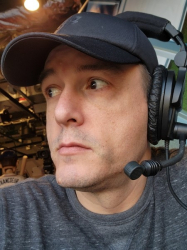 Latest posts by Jason A. Churchill
(see all)